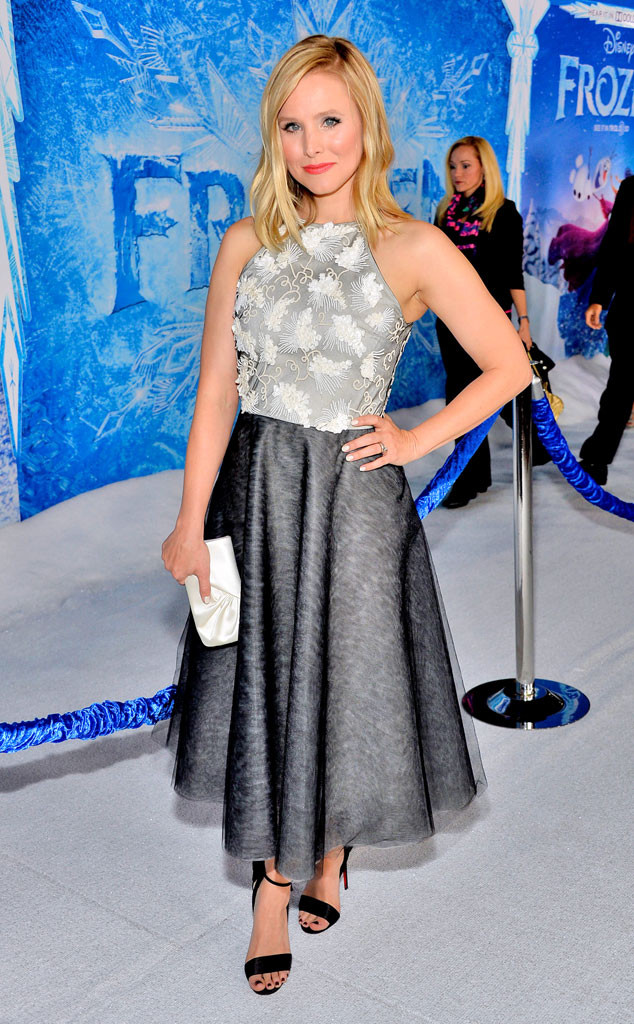 Frazer Harrison/Getty Images
There may be only two little girls in the world who haven't seen Frozen.
Ironically, those two little girls belong to Kristen Bell, who voiced Princess Anna.
While promoting Oral-B and Crest's new line of Frozen-themed products, the actress revealed that her daughters, Lincoln, 23 months, and Delta, 11 weeks, haven't seen Walt Disney Animation's blockbuster. "[Lincoln] is not my biggest fan. She just doesn't know what I do for a living! She couldn't care less," she said. "[It] is extremely humbling to come home to someone who couldn't care less about what you do!"
Why did Bell and husband Dax Shepard decide to make their daughters wait to see the movie?
"The APA [American Psychological Association] recommends that you let kids watch TV when they're 2 and a half, so we're trying to follow that, which unfortunately is not realistic for all parents," Bell explained to Us Weekly, adding, "I understand, we're shooting for the moon.[It's for] their imagination, just so they don't become sedentary and used to zoning out to videos. But [Lincoln has] certainly seen videos. She loves the hell out of Snoopy! But we're trying. She certainly hasn't seen anything Frozen."