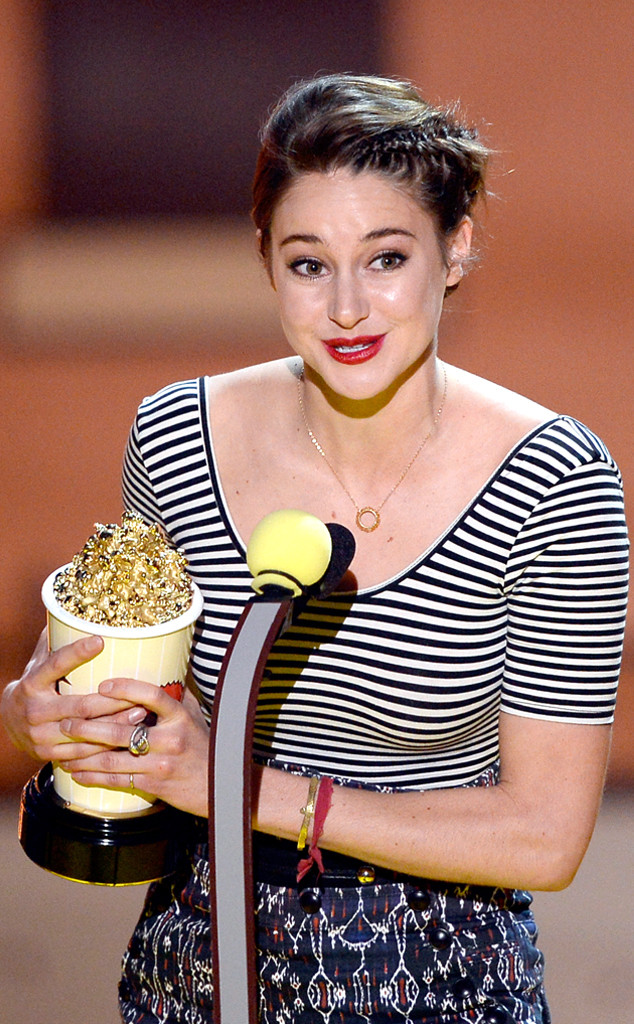 Kevork Djansezian/MTV1415/Getty Images for MTV
Amy Schumer may have stolen the night right off the bat with her zinger-filled opening monologue, but she wasn't the only winner at the MTV Movie Awards.
The evening was a truly star-studded event, with everyone from Miles Teller to Shailene Woodley to the cast of Avengers: Age of Ultron on hand to celebrate last year's movies. We knew that Shailene, along with Kevin Hart and Robert Downey Jr. would be taking home a golden popcorn with their dedicated awards, but the rest of the contests were totally up for grabs.
Ahead, get a full list of all the winners—and remember, there are no losers here...only people who got completely overshadowed by the winners.