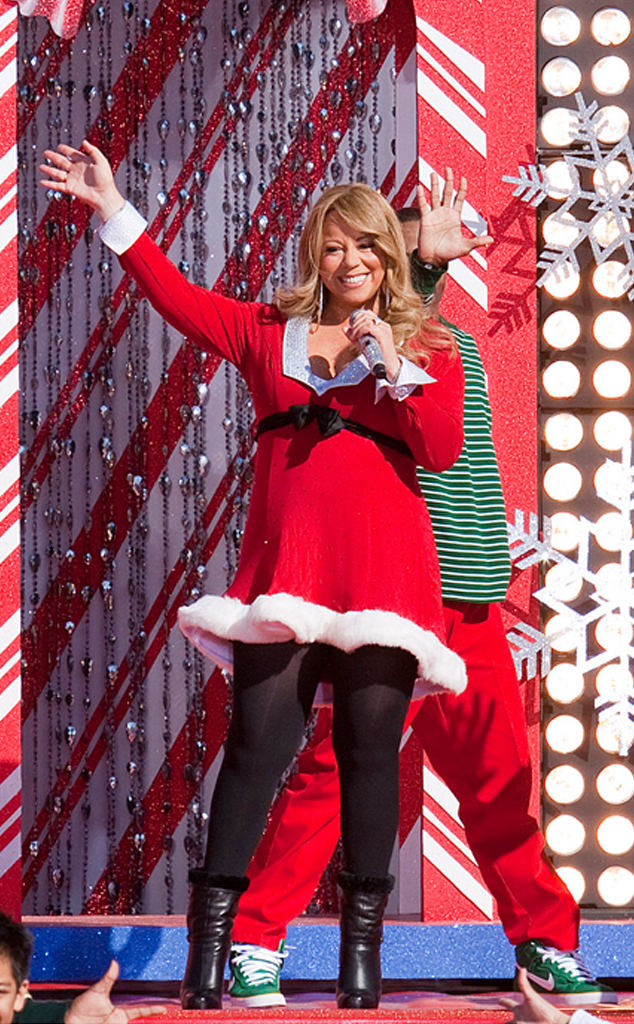 Courtesy: Matt Stroshane/Disneland Resort
Mariah Carey is coming to a theater near you (rejoice, Glitter fans!).
The 45-year-old "All I Want for Christmas Is You" singer is set to star in an upcoming, untitled Christmas film, E! News has confirmed. According to Deadline, who first reported the story, Carey will play a "major role" in the flick.
While the plot is unknown, the trades reports that "Christmas is at the film's center, along with a theme of how the power of music can transport you back in time to your truest and most authentic feelings." The movie will also feature some of Carey's classic holiday songs, along with tunes from other artists.