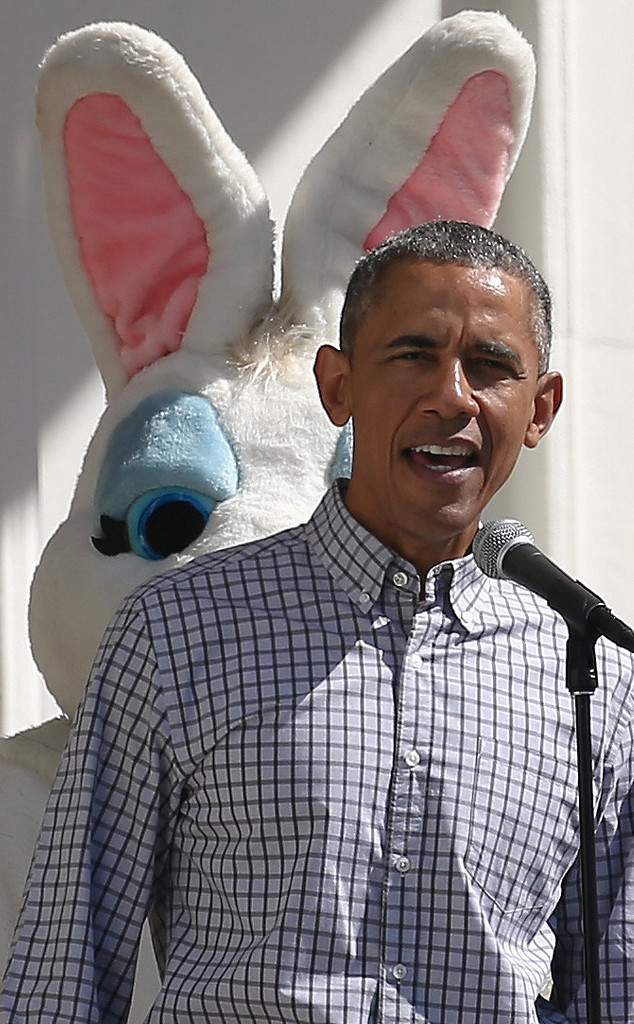 Mark Wilson/Getty Images
Do you have a fear of the Easter bunny? Well, you might now.
In this wonderful image, we see the President of the United States Barack Obama getting photobombed by someone in an Easter bunny suit, and while it's obviously supposed to be fun and cheery and celebratory of the annual holiday, it's absolutely terrifying.
Maybe it's the fact that we can only see a fraction of it's face, or maybe it's the fact that the bunny is standing right behind POTUS in a manner that makes us wonder what he's up to, or maybe it's just that half-shut eyeball and weird fuzzball on it's head—but that bunny is up to no good.