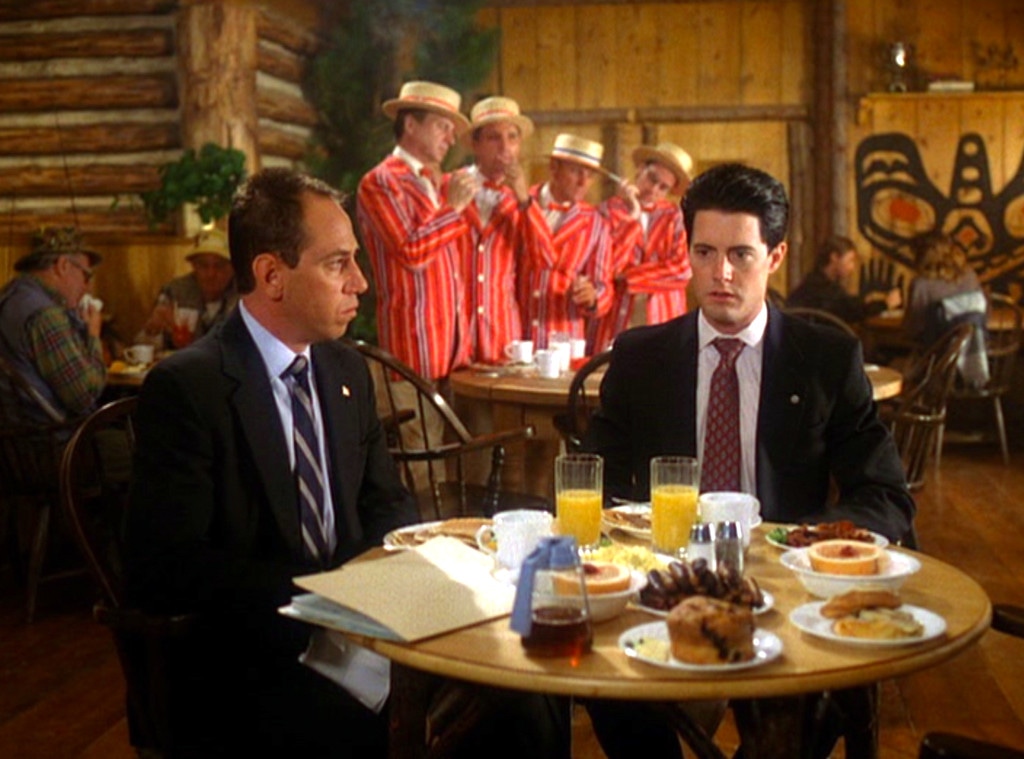 ABC
This isn't a Twin Peaks twist fans will be happy with: David Lynch is leaving the Showtime revival. The prolific director took to Twitter to address rumors and confirmed he is no longer involved in the announced reboot.
"Dear Twitter Friends, Showtime did not pull the plug on Twin Peaks. After 1 year and 4 months of negotiations, I left because not enough money was offered to do the script the way I felt it needed to be done. This weekend I started to call actors to let them know I would not be directing. Twin Peaks may still be very much alive at Showtime. I love the world of Twin Peaks and wish things could have worked out differently," he said in a series of tweets.
Showtime responded with the following statement: "We were saddened to read David Lynch's statement today since we believed we were working towards solutions with David and his reps on the few remaining deal points. Shomwtime also loves the world of Twin Peaksand we continue to hold out hope that we can bring it back in all its glory with both of its extraordinary creators, David Lynch and Mark Frost, at its helm."
Rumors first started swirling about the future of Twin Peaks when he spoke in Australia and said there were "complications" regarding the revival.
"Nothing is going on that's any more than any preproduction process with David Lynch," a source told EW after Lynch's reported statements. "Everything is moving forward and everybody is crazy thrilled and excited."
Showtime's Twin Peaks revival was announced in October. Kyle MacLachlan is already signed on to reprise the role of Agent Dale Cooper. Lynch and Mark Frost wrote all nine episodes and Lynch was set to direct the limited series.
"What more can I say—Twin Peaks with David Lynch and Mark Frost on Showtime in 2016!" Showtime's David Nevins said in a statement when the show was announced. "To quote Agent Cooper, 'I have no idea where this will lead us, but I have a definite feeling it will be a place both wonderful and strange.'"
The nine episode series was slated to premiere in 2016.
Twin Peaks is among a bevy of shows returning to life years after cancellation. The X-Files is coming back to Fox as a limited series, NBC is reviving Coach and the network also has a Heroes miniseries, Heroes Reborn, in production. Netflix is rumored to be close to greenlighting a new Full House and ABC is working on a reboot of The Muppet Show.