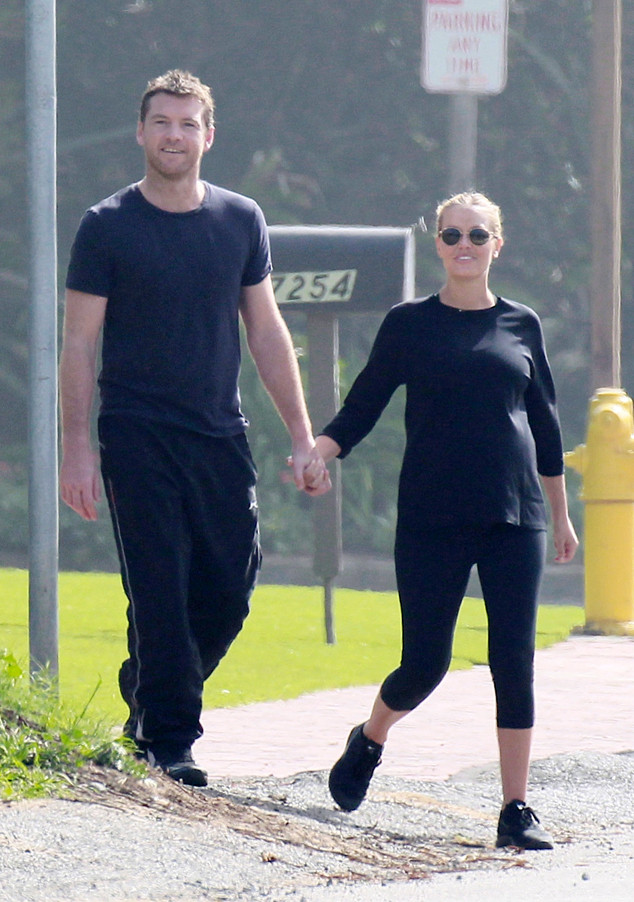 Pedro Andrade/Gaz Shirley/PacificCoastNews
After giving birth to their first child together almost a week ago (and keeping their son's name a secret), Sam Worthington and rumored wife Lara Bingle have reportedly come clean with their child's moniker.
According to reports, Worthington and Bingle's son is named Rocket Zot Worthington. Sources tell People that they chose the name Rocket because "they just liked it!" Page Six also reveals that Zot is a nickname for Worthington's father Ronald Worthington.
The fiercely private couple never confirmed Bingle's pregnancy but instead let her bump do the talking when she debuted it in January. The 38-year-old Avatar actor and his 27-year-old love also never confirmed their marriage, which was said to have taken place in the Maldives around New Year's Eve of 2013, but Bingle quietly added Worthington to her Instagram name. They were also spotted wearing matching rings on those fingers while out and about in Australia.