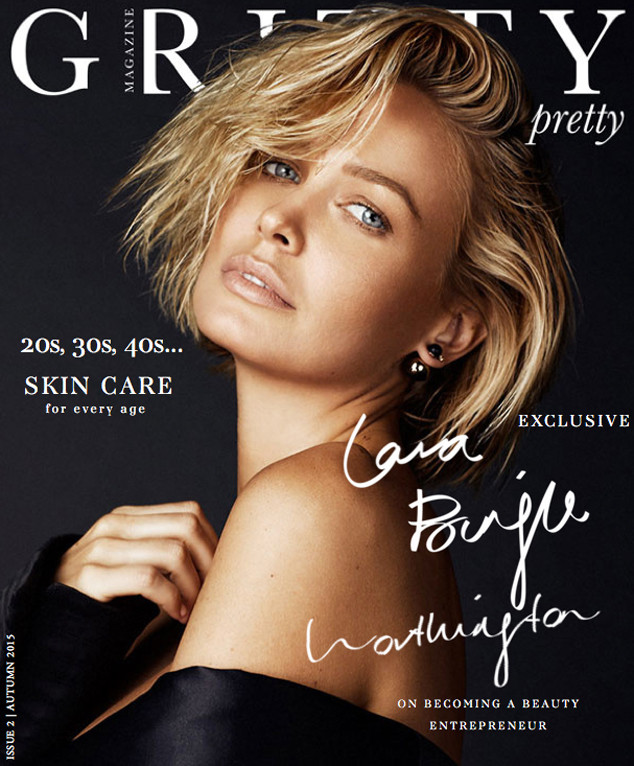 Courtesy Gritty Pretty Magazine
So sneaky, these two!
Lara Bingle covers the latest issue of Gritty Pretty magazine, looking absolutely gorgeous as she channels her seductive side. However, it's not the pics that have created a stir, it's the models name which is inked on the cover and reads "Lara Bingle Worthington."
Worthington, of course, being the surname of Bingle's beau Sam Worthington, whom she very may well have secretly married.
The 27-year-old Aussie beauty and the Avatar actor are currently expecting their first child together, and while reps have stayed mum on the pregnancy news, the blond stunner's baby bump made its debut less than two months ago when OK! Australia published photos of Bingle's belly.