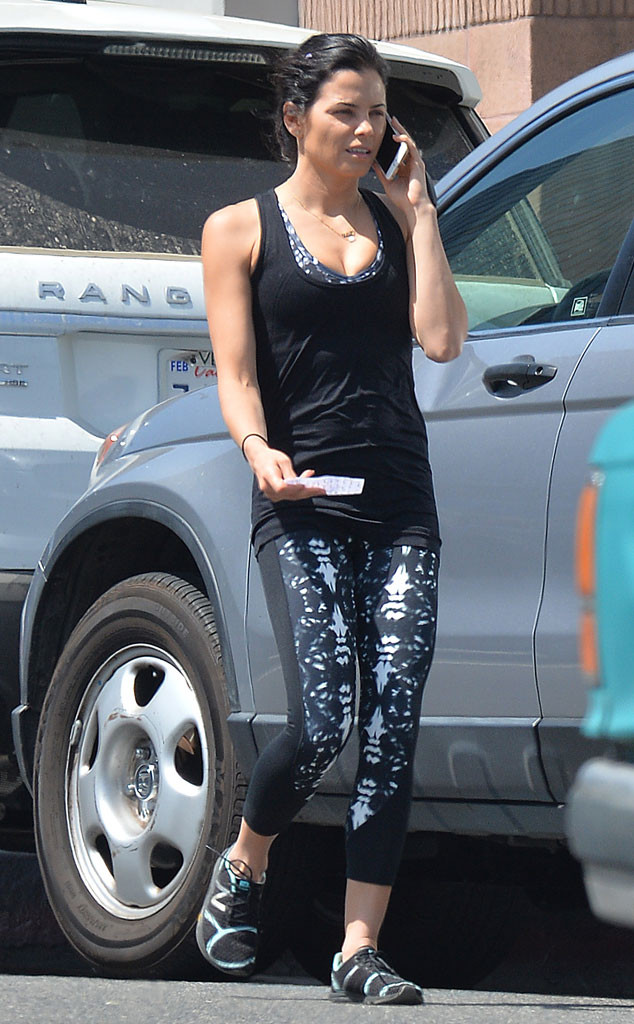 Photographer Group / Splash News
Accidents happen—even to Jenna Dewan-Tatum. 
Such was the case on Thursday when the actress was visiting a salon in Los Angeles on the Sunset Strip, where she unintentionally hit another car while pulling into the parking garage. 
Dressed casually in cute workout wear with her hair pulled back, the mother of one immediately stopped to write a note which she placed on the damaged vehicle's windshield, an eyewitness tells E! News. 
"I'm so sorry I accidentally hit the front left side of your car! Please forgive me," the note, which appears to have been scribbled on the back of a receipt, read, in addition to including her name and phone number. 
Photographer Group / Splash News
And how could you not forgive her with a sweet message like that?! 
The eyewitness adds that Channing Tatum's wife did not seem too upset by her afternoon snafu (although the same apparently can't be said about the owner of the other car). 
The 34-year-old beauty, who, might we add, is looking incredibly svelte as of late, most recently made headlines when she shared an adorable Instagram pic of daughter Everly copying mama's moves before a run.  
Dewan-Tatum, as well as her hubby, are big fans of staying in shape, and the brunette beauty credits her dance background. 
"I danced for 22 years of my life, hardcore, every day, seven hours a day, so I'm lucky that [my body] likes to snap back to that shape," she previously told Ocean Drive magazine. "As long as I put a little effort into it, but I'm really active." 
—Additional reporting by Michelle Falls