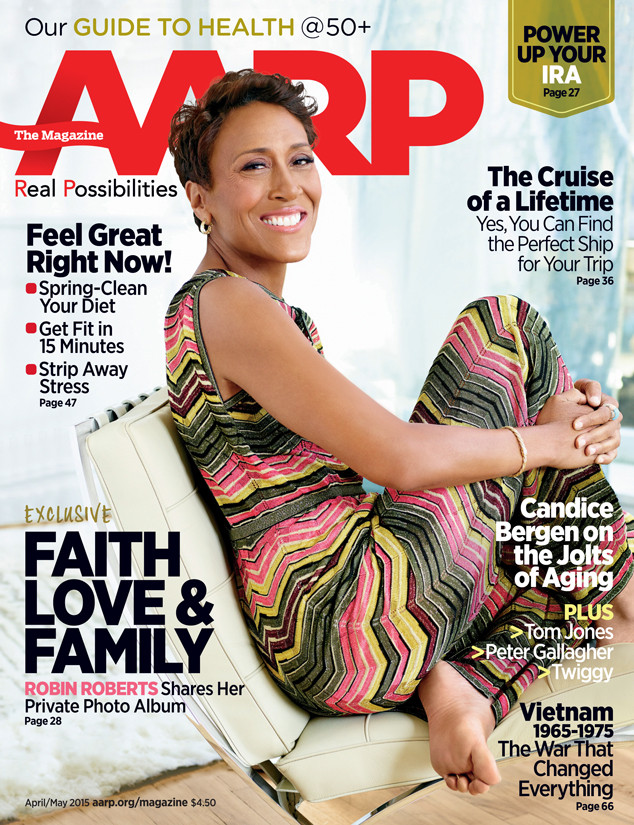 Jeff Lipsky for AARP The Magazine
At 54 years old, Robin Roberts is at peace with her life.
The TV personality currently serves as the anchor of Good Morning America, successfully underwent a bone marrow transplant in September 2012 to battle a life-threatening illness and is happier than ever with partner Amber Laign.
In the latest issue of AARP magazine, which is out April 1, Roberts opens up about her life's most memorable milestones and expresses gratitude for her recovery in addition to sharing her excitement for the future.
"I think of September 20, the date of my transplant, as my birthday more than my real birthday, on November 23," Roberts, who previously underwent treatment for myelodysplastic syndrome, a rare blood disorder, tells the publication. "I don't try to be like people who have had life-threatening illnesses and say, 'Every day is a gift.' But everything that happens from now on is lagniappe, as we say in the Gulf."