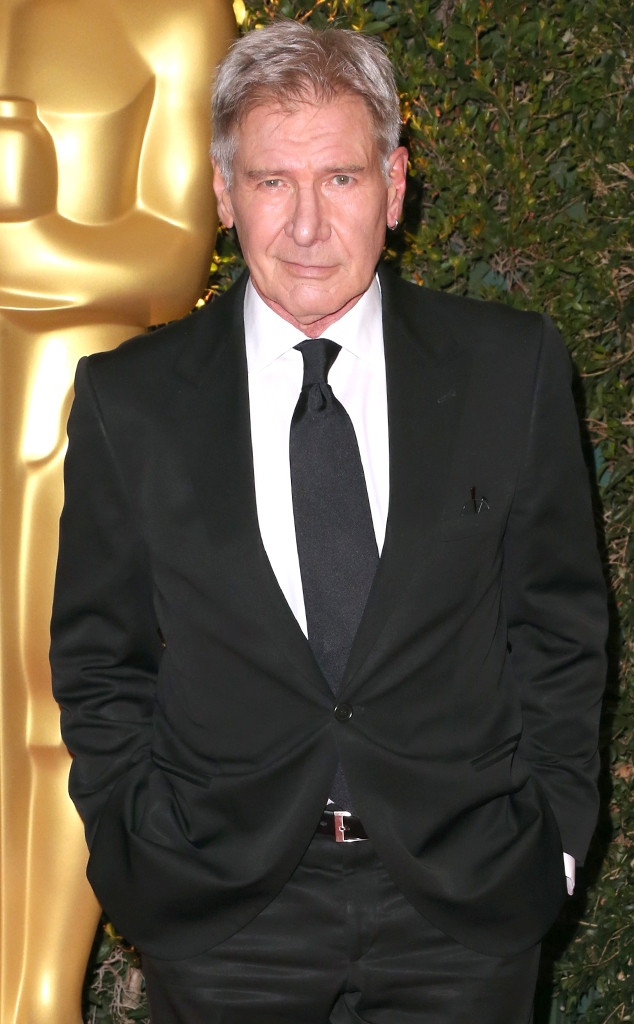 Frederick M. Brown/Getty Images
Harrison Ford is on the road to recovery!
In addition to getting better after being involved in a plane crash earlier this month, the Star Wars star was also spotted on the road Saturday afternoon...literally! An eyewitness tells E! News that the Age of Adaline actor was driving around the Pacific Palisades before arriving at none other than Steven Spielberg's house!
"Harrison was driving his Tesla and seemed to be in good spirits. He was wearing a hat so there weren't any visible signs of wounds on his head," the source tells us. "He was by himself but able to drive his car normally."
Although he is still healing from the accident, the source says that Ford was able to spend the entire day with his longtime friend!
"He arrived at Steven Spielberg's house in the late afternoon and went straight through the gate," the eyewitness adds. "He was there for many hours and stayed all through the evening. He went home after 10 p.m."
Ford had sustained moderate injuries after a small plane he was piloting crashed at Penmar Golf Course in Venice, Calif., authorities confirmed to E! News. An official from the Santa Monica Fire Department told us that Ford remained conscious and alert while being rescued but had sustained a head laceration and a possible broken leg. The injuries were deemed non-life threatening.
According to Steve Stafford, Ford's former flight instructor and friend, the 72-year-old actor is a "very cautious and capable" pilot with exceptional flying skills, who was more than skilled enough to fly the vintage World War II plane. "He takes every flight he makes seriously and I would trust him with my own family as his passengers today and in the future," he told E! News.
"The fact that he was able to 'dead stick' the plane back to a survivable landing is a lasting testament to his piloting abilities and his coolness under pressure," he added.
Ford's son, Ben Ford, also tweeted an update about his dad soon after the crash, writing, "At the hospital. Dad is ok. Battered, but ok! He is every bit the man you would think he is. He is an incredibly strong man."