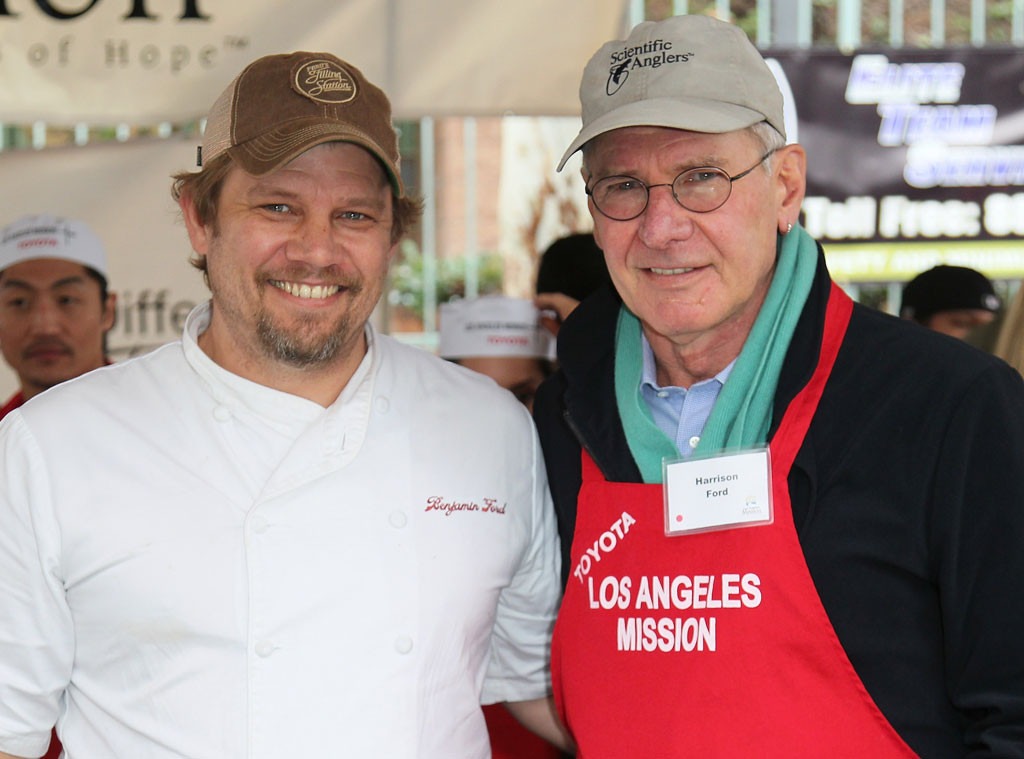 David Livingston/Getty Images
Harrison Ford is going to be all right!
The welcome update comes via the actor's celebrity-chef son Ben Ford, who was at his father's side after the vintage single-engine plane Ford was piloting crashed this afternoon on a golf course near Santa Monica Airport.
"At the hospital. Dad is ok. Battered, but ok!" Ben tweeted. "He is every bit the man you would think he is. He is an incredibly strong man."
He added: "Thank you all for your thoughts and good vibes for my dad." Ford's wife Calista Flockhart's car was also spotted at UCLA Medical Center in Santa Monica.
In a statement obtained tonight by E! News, Ford's publicist said: "Harrison was flying a WW2 vintage plane today which had engine trouble upon takeoff. He had no other choice but to make an emergency landing, which he did safely. He is banged up and is in the hospital receiving medical care. The injuries sustained are not life-threatening, and he is expected to make a full recovery."
Air traffic control audio indicates that Ford was advised to make 360-degree loops in the air before the plane, identified by the National Transportation Safety Board as a Ryan Aeronautical ST3KR, crashed shortly before 2:30 p.m. at Penmar Golf Course on Rose Avenue. The NTSB stated that Ford experienced a loss of engine power and had attempted to return to the runway.
The investigation into the circumstances of the crash is ongoing and could take a couple of months; overall it will take a year for the final report to be issued,  NTSB spokesman Patrick Jones said at a press conference this evening.
Fire officials said that people on the course were already giving aid to the iconic star of Indiana Jones, Star Wars and more (who was not officially identified by authorities but who had since been confirmed as the pilot) by the time paramedics arrived.
A Santa Monica Fire Department spokesman told E! News that the pilot was alert and conscious while he was being treated at the scene for a head laceration and a possibly broken leg.
Ford, 72, is a longtime aviation enthusiast and is licensed to fly both fixed-wing aircraft and helicopters.
Peter Mayhew, Chewbacca opposite Ford's Han Solo in the Star Wars films, tweeted today after his buddy's condition was reported to be less dire than originally thought: "From Critical > Severe > Moderate > Fair in the span of an hour. Is #HarrisonFord Han Solo or Wolverine? #NeverTellMeTheOdds."
Watch:
LAFD Holds Harrison Ford Plane Crash News Conference