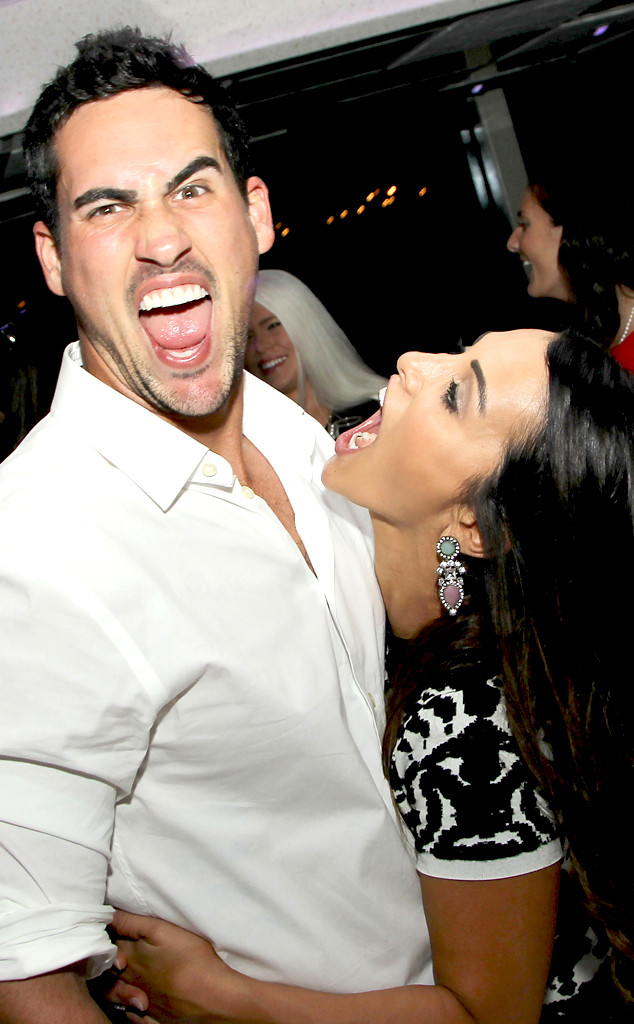 Courtesy of Buffalo David Bitton
Josh Murray isn't heartbroken over Andi Dorfman.
The two got engaged last year after their Bachelorette courtship, but broke up in January.
I asked Murray at the iHeartRadio Music Awards yesterday if he missed his former wife-to-be.
"No," he said, before quickly adding, "We're friends and everything like that. But at the end of the day, when you're very different from somebody else it just doesn't work out."
Murray, who sells AdvoCare health and wellness products for a living, said he's not currently dating anyone. "There's no romance in my life...I do want to settle down and have kids, but the right woman has to come along," he said. "I haven't even thought about that yet. If something happens something happens. But I haven't been looking."