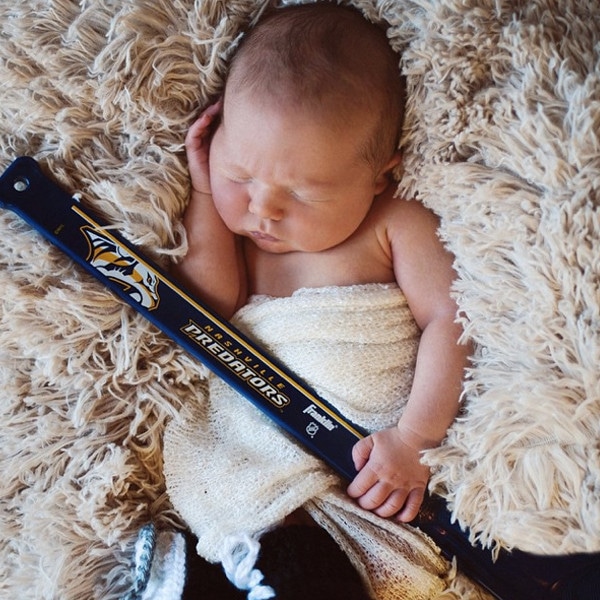 Instagram
Carrie Underwood's baby boy is already taking after his daddy!
The 32-year-old country star on Sunday shared on her Instagram page new picture of her and NHL player hubby Mike Fisher's newborn son, Isaiah Michael Fisher, showing the little guy's face for the first time publicly. He is shown sleeping with his tiny fingers curled around a Nashville Predators hockey stick. Mike is a center for the team.
"The Predators are in the playoffs!" Underwood wrote. "Just waiting to get called up! #PutMeInCoach."
Kevin Mazur/Getty Images for TIME
Underwood gave birth to her and Mike's son, their first child together, on Feb. 27. She announced the news days later and shared a photo of his tiny hand, without revealing his face.
She and the NHL player, who is 34 and from Canada, wed in July 2010 in Greensboro, Georgia, in front of more than 250 people. The two had met in 2008 and got engaged the next year.