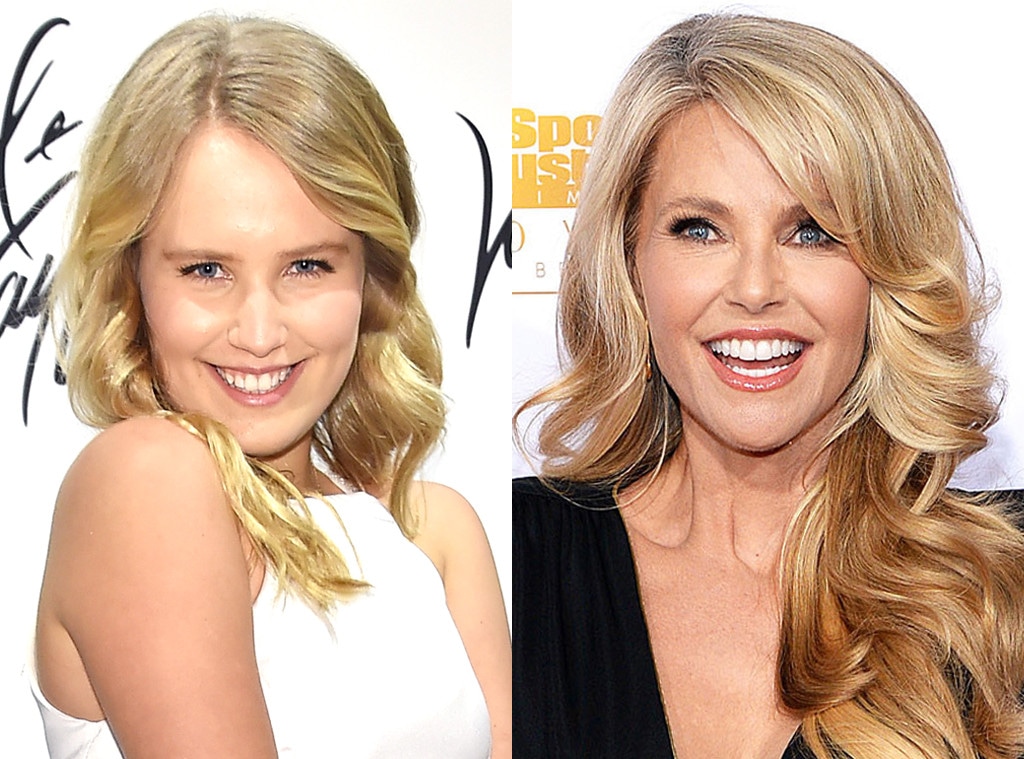 Getty Images
At 61, Christie Brinkley is the picture of health and every bit as model-perfect as she has been for decades.
Her 16-year-old daughter Sailor Brinkley Cook has done some modeling as well, but mom doesn't want her mini-me to get too caught up in that world and start to feel pressured to lose too much weight or strive for a body that's unhealthy. On an episode of The Meredith Vieira Show airing Monday, Christie admitted that she does worry about just "how skinny" some of the young women working in fashion are today.
"When I went to the modeling agency with my daughter Sailor, I saw the girls [were] so, so, so skinny," she recalled. "And I just said to Sailor, 'You're not going to go there. Either the business comes to you, and you represent health, or you don't need to do that.'"
Christie explained that Sailor, too, had been "worried about her weight" early on, saying, "She had lost weight gradually over time, and she reached a point  where she got some jobs as a model, and she got to the jobs and the other girls were so much thinner..."
Sailor would call her mom in a panic, worried about missing opportunities if she wasn't small enough. "And I said, 'Don't panic,'" Christie recalled. "'That's why they can split open the pants in the back, they can do whatever they have to but don't panic.'"
"She did start to lose a little too much weight, but she caught it herself," Sailor's mom added. "She is so smart and so strong. I am so grateful my kids [Sailor and 29-year-old Alexa Ray Joel]. I've said to each one of them, 'Just use your brain because you are so smart. You know the answers. You are the one that's going to take care of you. It's that great brain of yours that's going to keep you out of trouble,' and she did."
"She's so quotable, my daughter Sailor," added Christie proudly. "She's very empowering for girls her age. She's on Instagram and girls really relate to her and she's representing, she's sort of like what I was in the business when I came in and said, 'This is it.' "
For more from Christie, tune in to The Meredith Vieira Show on Monday.