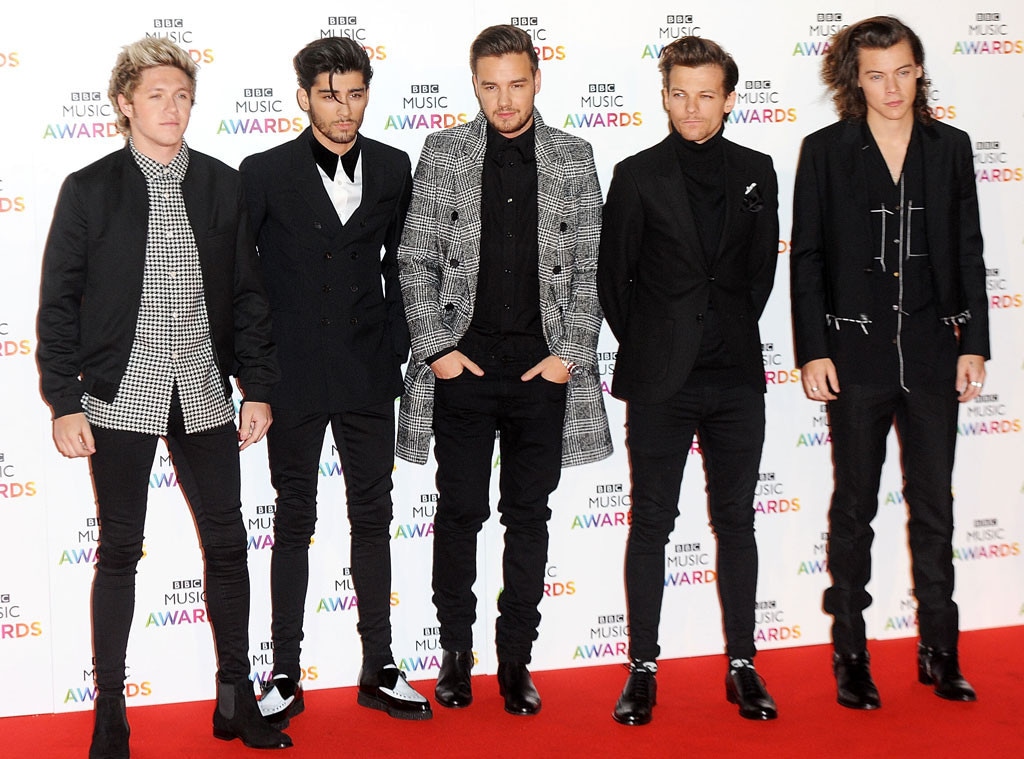 Dave J Hogan/Getty Images
It's a difficult day for all the Directioners out there, and it looks like the worst may be yet to come.
Zayn Malik announced via Facebook earlier this morning that he was leaving One Direction, and now E! News has learned that another band member may be leaving soon as well.
Brace yourselves, everyone, but Harry Styles is eyeing a transition from boy-bander to Hollywood darling.
Yep, that's right, an insider tells us that "Harry has told his friends that the wants to get into acting. He loves Los Angeles."
And in addition to taking his talents to the big screen, Styles is already working on some new (solo) music projects with several other famous faces in the biz.
Carlos Alvarez/Getty Images
"He's been writing with other artists like Meghan Trainor, Kodaline and Ariana Grande," our source dished.
A second source adds that "Harry has distanced himself from the rest of the band over the last year."
"He considers himself to be on a different path to the other boys," the insider further explained.
"He certainly has hopes of doing solo stuff, branching out on his own, and so this might be the natural juncture in which to do that."
Anthony Harvey/Getty Images
Malik made the major announcement today by releasing the following statement on the band's official Facebook:
"My life with One Direction has been more than I could ever have imagined. But, after five years, I feel like it is now the right time for me to leave the band. I'd like to apologize to the fans if I've let anyone down, but I have to do what feels right in my heart. I am leaving because I want to be a normal 22-year-old who is able to relax and have some private time out of the spotlight."
Optic Photos, PacificCoastNews.com
His bandmates, Niall Horan, Payne, Styles and Louis Tomlinson, all supported his decision to leave and released their own message to fans.
"We're really sad to see Zayn go, but we totally 
respect his decision and send him all our love for the future. The past five years have been beyond amazing, we've gone through so much together, so we will always be friends. The four of us will now continue. We're looking forward to recording the new album and seeing all the fans on the next stage of the world tour."