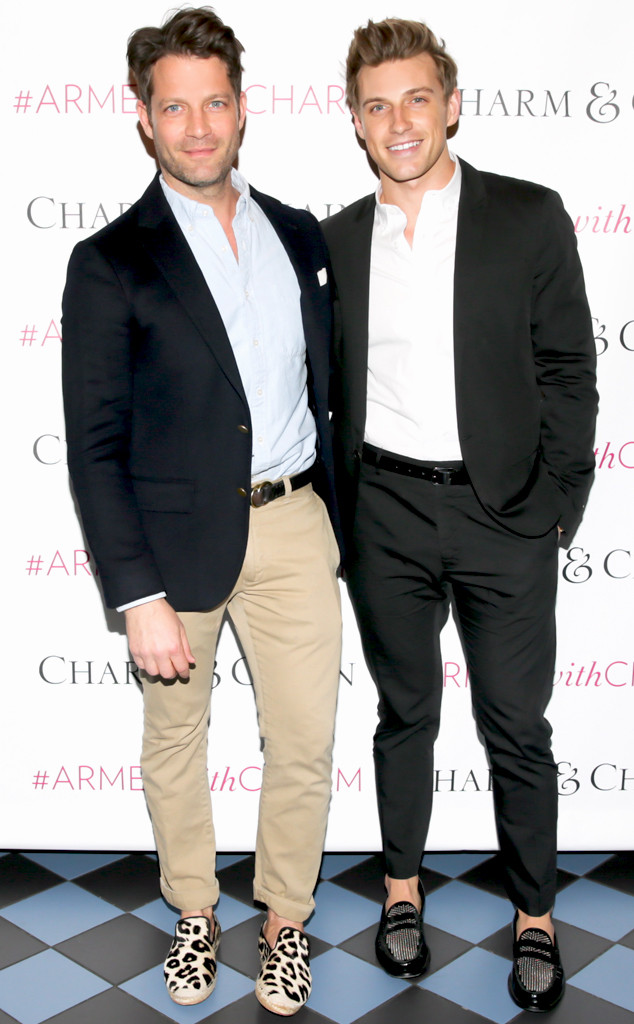 Courtesy Charm & Chain Kaleidoscope Collection
Nate Berkus and his husband Jeremiah Brent have some good news to share!
"Jeremiah & I are thrilled to announce the arrival of our daughter, Poppy Brent-Berkus, born via surrogate on March 23, 2015," Berkus, 43, announced to his Facebook friends Wednesday afternoon. "We are so excited to finally be a family of 3! As anyone with a newborn knows, we have our work cut out for us but couldn't be happier to be embarking on this life changing journey that is parenthood."
"Thank you all for your well wishes and support," the interior designer added.
The couple got married in May 2014, and four months later, they announced via Facebook that a baby was on the way.
Prior to their wedding, Brent said they were excited by the prospect of parenthood.
"One thing at a time, but Nate will be the best dad," the designer and TV personality said on the set of E!'s The Fabulist. "I want like a soccer team. Unfortunately, it's not as easy for us like conventional couples as you can imagine. We both want kids. I would have five if I could, but we will probably have two."
Now that Poppy has arrived, they're one step closer!