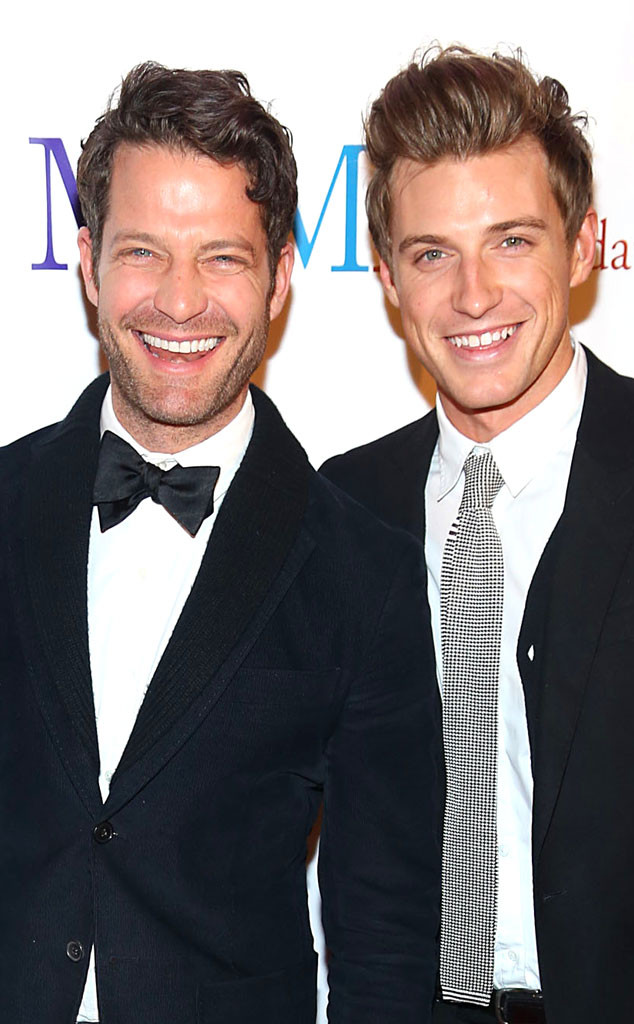 Rob Kim/Getty Images
Pretty soon Nate Berkus and Jeremiah Brent are going to make it officia, and lucky for you, Rachel Zoe's former assistant spilled all the deets to E! News!
Brent talk to E! News while on the set of The Fabulist and couldn't help but gush over his interior designer fiancé. "We were on a buying trip for One Kings Lane in Peru and we went on the top of Machu Picchu and we walked down into this valley temple place and he asked me to marry him," he told us recalling his proposal last April.
"I fell apart like full ugly-girl kind of cry," he continued, "I mean, my kids are screwed. They are going to say, 'Dad proposed to dad in Peru. What are you going to do for your significant other?'"