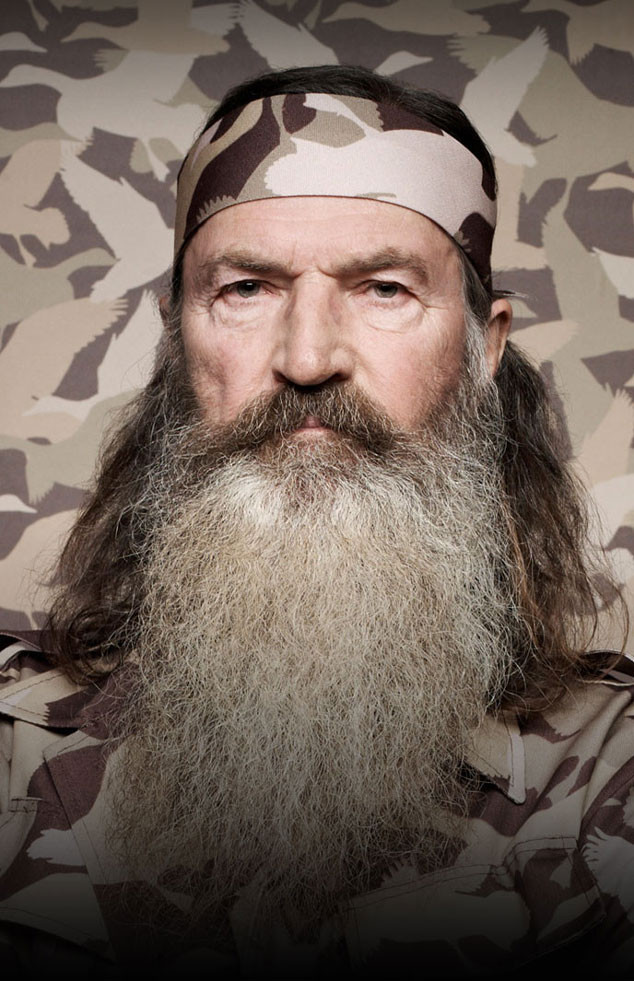 A&E
Phil Robertson is back to making controversial comments regarding religion.
The Duck Dynasty star made an intense and shocking speech at a Christian event on Friday in Florida where he created a hypothetical situation involving an atheist family. His scenario was meant to relay his point that people who don't believe in God would believe violence of any kind would be OK. But what might have struck a chord for the reality TV star sounded a little unsettling to others.
"Two guys break into an atheist's home. He has a little atheist wife and two little atheist daughters," Robertson said in audio from the Vero Beach Prayer Breakfast, per Right Wing Watch. "Two guys break into his home and tie him up in a chair and gag him.
"And then they take his two daughters in front of him and rape both of them and then shoot 'em and they take his wife and decapitate her head off in front of him. And then they can look at him and say, 'Isn't it great that I don't have to worry about being judged? Isn't it great that there's nothing wrong with this? There's no right or wrong, now is it dude?'