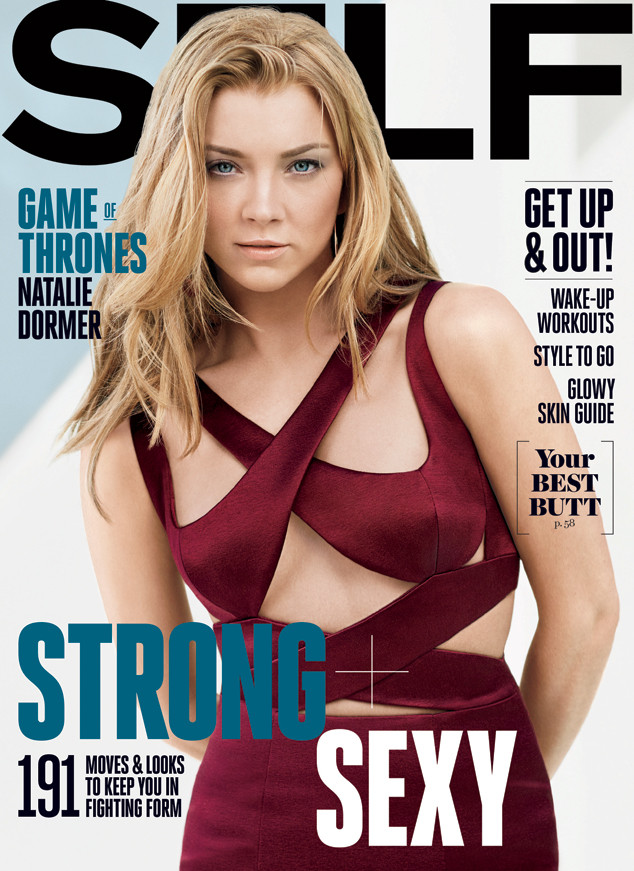 Bjarne Jonasson
How does one describe Natalie Dormer? In a word, badass.
The Game of Thrones stunner, who is most famous for her role as Margaery Tyrell on the hit HBO series, covers the April issue of Self magazine, looking absolutely stunning as she flaunts her svelte figure in a sexy cut-out dress while also revealing her workout regime and how she stays in shape (spoiler: It's intense).
"In Mockingjay—Part 2, I'm basically running around in heavy armor while carrying a semiautomatic rifle," the 33-year-old actress, who will reprise her role as Cressida in the forthcoming Francis Lawrence-directed flick, tells the publication. "I don't know how I would have kept up with [costars] Liam Hemsworth or Sam Claflin if I hadn't been in the best cardiovascular shape of my life."
While filming the Hunger Games sequel, Dormer had to report to work every day at 5 a.m., and, after a 12-hour day filming battle scenes, she would then workout for another hour, alternating between running through the streets of Atlanta (where the movie was shooting) or hitting the gym for interval training.