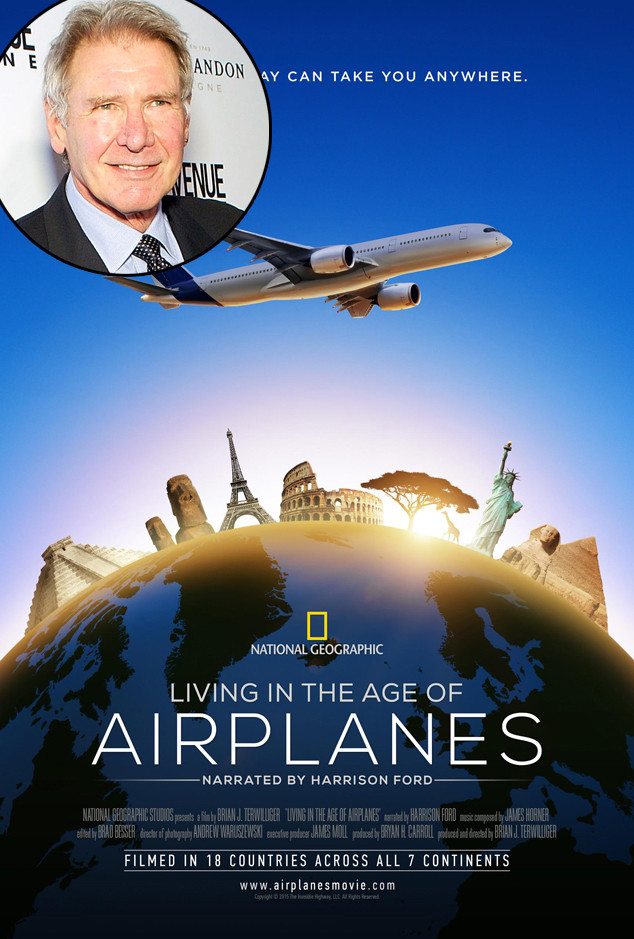 National Geographic Studios/Getty Images
A National Geographic documentary film about airplanes and the history of air travel, narrated by Harrison Ford, is coming to theaters in April, a month after the actor and longtime pilot survived a small plane crash.
The 72-year-old Star Wars and Indiana Jones actor had suffered moderate injuries after a World War II vintage plane he was piloting crashed on a golf course near Los Angeles soon after takeoff.
"This spring, National Geographic Studios presents an immersive new giant screen film experience that offers a fresh perspective on a modern-day miracle that many of us take for granted: flying," the studio said in a statement on Thursday. "Using spectacular aerial and nature photography, Living in the Age of Airplanes carries audiences across 200,000 years of history and around the globe on an epic journey to 95 locations in 18 countries spanning seven continents to remind us how, in a single century, aviation has changed our world forever."
"Narrated by actor and pilot Harrison Ford, Living in the Age of Airplanes will premiere in IMAX®, giant screen, 15/70mm dome screens and digital cinemas nationwide beginning April 10, 2015," it said.