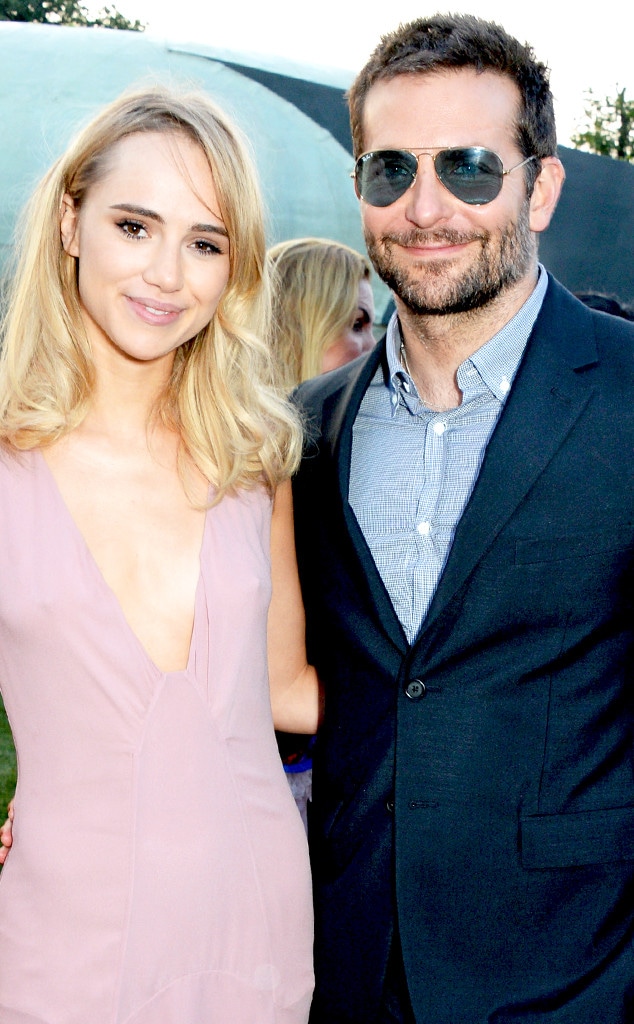 David M. Benett/Getty Images for The Serpentine
It's over between Bradley Cooper and Suki Waterhouse.
I can exclusively reveal that the couple of about two years have called it quits.
Whether or not it's permanent is anyone's guess right now, but Waterhouse, 23, did attend the Oscars just last month with Cooper, 40, who was nominated for his work in American Sniper. (His mom was also with them.)
The lovebirds were first linked in March 2013 when they were spotted together in Boston.
They made their Hollywood debut as a couple after nine months of dating when the British model-actress was Cooper's date to the New York premiere of American Hustle in December 2013.
About a month later, he brought her to the Screen Actors Guild Awards in L.A.
At about the same time, Waterhouse told Elle U.K. that the two were keeping things ultra-private. "I don't talk about my boyfriend because it's boring," she said. "At least, that's what I decided to tell you when you asked. I do think whatever I say will sound weird. But the truth is, if I start talking about him, I probably won't be able to stop. And I don't really want to talk about him, you know?"
About six months after they started dating, Waterhouse told me she enjoyed spending more time in Los Angeles.
"I kind of quite like it here," she said. "It's rather nice. I'm not missing much about England right now.
She added, "The beach and space, the hiking—I really like the hiking," Waterhouse said of what she enjoys about L.A. "I've been going to Will Rogers park [in Santa Monica]. It's amazing. I'm really happy. I like it here."
Waterhouse appears in Insurgent, the second movie in the Divergent franchise, which will be in theaters on Friday.
Cooper was spotted in Las Vegas last night at Surrender Nightclub in Encore at Wynn Las Vegas. After attending Elton John's show, he hit the hot spot with Jonah Hill and Miles Teller, stars of the upcoming Cooper-produced Arms & the Dudes. We're told Cooper danced to Lil Jon as the rapper performed his hits during his Shot Class school days-themed party.
Waterhouse's rep declined to comment on the split. Cooper's rep did not respond to our requests for comment.