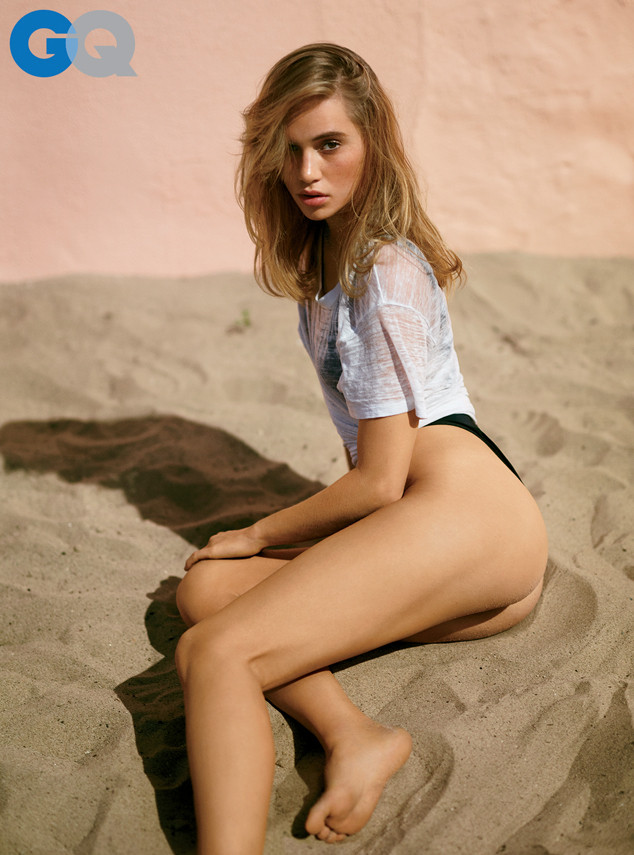 Thomas Whiteside/GQ
Bradley Cooper is one lucky fella!
The Academy Award nominee's model-actress girlfriend Suki Waterhouse shows off her svelte figure in the pages of GQ's April Issue, wearing a high-cut one-piece, sheer top and no pants whatsoever. The 23-year-old Divergent Series: Insurgent star also tells the mag that she stays in shape, noting, "I'm quite strong for a girl."
"I studied karate growing up—I'm a brown belt—and me and my sister used to beat the crap out of each other," she adds.
These days she's no longer beating anyone up, but some things remain the same. "I'm active," she told British Vogue's October 2014 issue, "but I just don't like being hungry or feeling like I've deprived myself. I want to enjoy life. I mean, I'm bigger than the typical model, and I'm shorter, too. I really can't say why it's all worked for me."