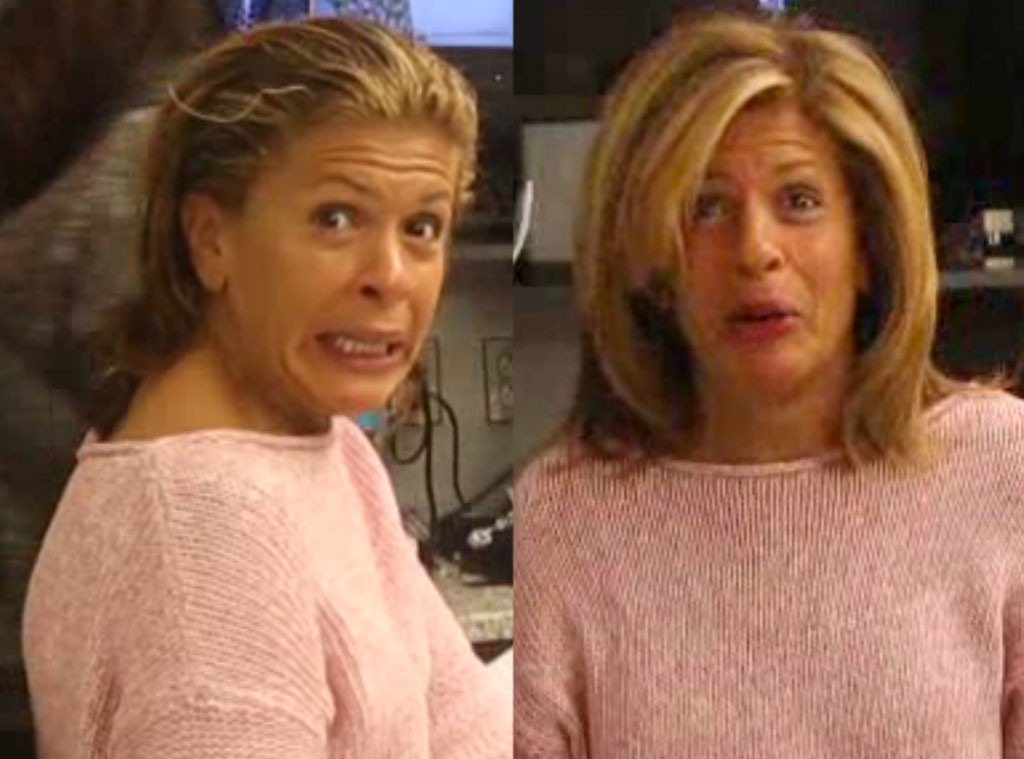 NBC
Hoda Kotb is the first to admit she has some serious hair struggles.
Yes, most hats she tries on during the fourth hour of the Today show don't exactly fit her. And no, booze can't be the reason behind those wacky childhood photos viewers know far too well. Instead, the morning show host has always had some tricky hair that doesn't exactly wow in the early morning hours.
"I was always the kid with the crazy, frizzy hair and everyone else didn't have it," she explained to Today.com. "Throughout school, I was always fighting it. You had to, like, shellac it down." 
Fast-forward to 2015 and Kotb finally has a routine that works for her. She does, however, have to give credit to a very special person.
In a new video, the morning show host introduces us to Today hairstylist Laura Castorino who spends 30 minutes every day getting Kotb's hair all glammed up for the cameras. Let's just say it's quite the process.
With blow dryers, curlers, hairspray and more, Castorino works her magic while Kotb checks her phone and browses through magazines. Before you know it, it's a whole new Hoda!
"We're finished and by we, I mean Laura," a makeup-free Kotb explained. "Usually my hair is like a hat. It moves like a hat would move. But look now, it moves."
She added, "Like if the wind blew, my hair would blow." That's the Egyptian Goddess viewers of the fourth hour know and love.
Peter Kramer/NBC/NBC NewsWire via Getty Images
While wild weather can cause a whole array of new problems, Kotb doesn't dwell on any impromptu frizziness she encounters. After all, nobody's perfect.
"Everyone has their issue. Some people it's their body, some people it's their hair, some people it's their whatever. Everyone has their thing, whatever they feel insecure about," the new Sirius XM radio host shared. "I think you just have to figure out a way to fall in love with it, if you can."
She added, "You learn how to embrace it. Look, at the end of the day, it's a part of me, it makes me who I am."
(E! and Today are part of the NBCUniversal family)