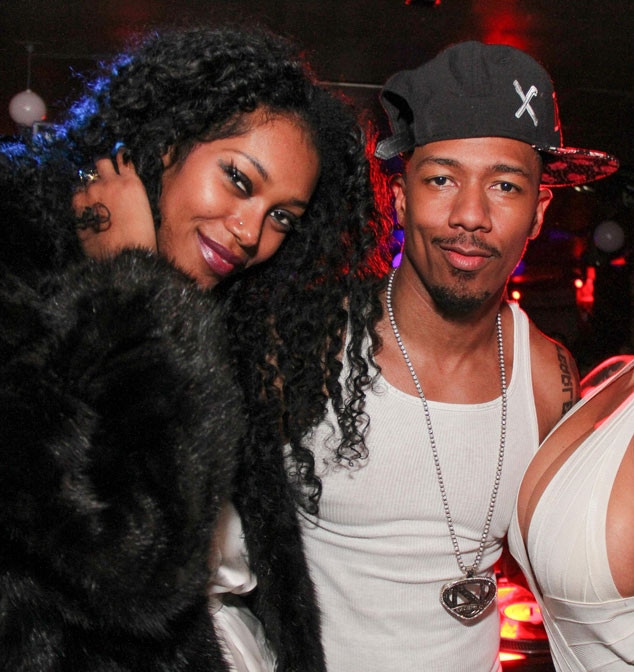 AKM-GSI
Rebound alert!
Nick Cannon is back on the dating scene after his six-year marriage to Mariah Carey came to an end earlier this year.
The America's Got Talent host is now romantically linked to model Jessica White and the two are said to be keeping a low profile "out of respect for Nick's family since the divorce is not final."
A source close to the new couple tells E! News that "Jessica and Nick have been friends for some time now," and reiterated that they were "purely just friends" during his marriage to the legendary pop star.
"Jessica fully respected Nick's relationship and would never get in between anything with them. When Nick was going through his breakup Jessica was there for him as a friend," our insider added.
"Jessica been in the studio lately and Nick has been very supportive with her focusing on her music career and giving her some great pointers and direction as she explores her talents. They been spending lots of time together and Nick really enjoys Jessica's free spirit and easy going attitude for life."
Speculation began to swirl of an impending split between Nick and Mariah in April of last year, but the father of two slammed the reports just weeks later in Parade magazine.
"You kind of have to ignore it because every week it's something different, and if you paid attention to it, it actually probably would start really affecting you...There's no merit or truth to it. It's kind of humorous, really. It couldn't be further off from the truth, and it really affects the credibility of the so-called newspapers," he said at time.
Meanwhile, a source close to Mariah told E! News last summer that "there have been issues between them for a while." 
Page Six was the first to report the new couple news.