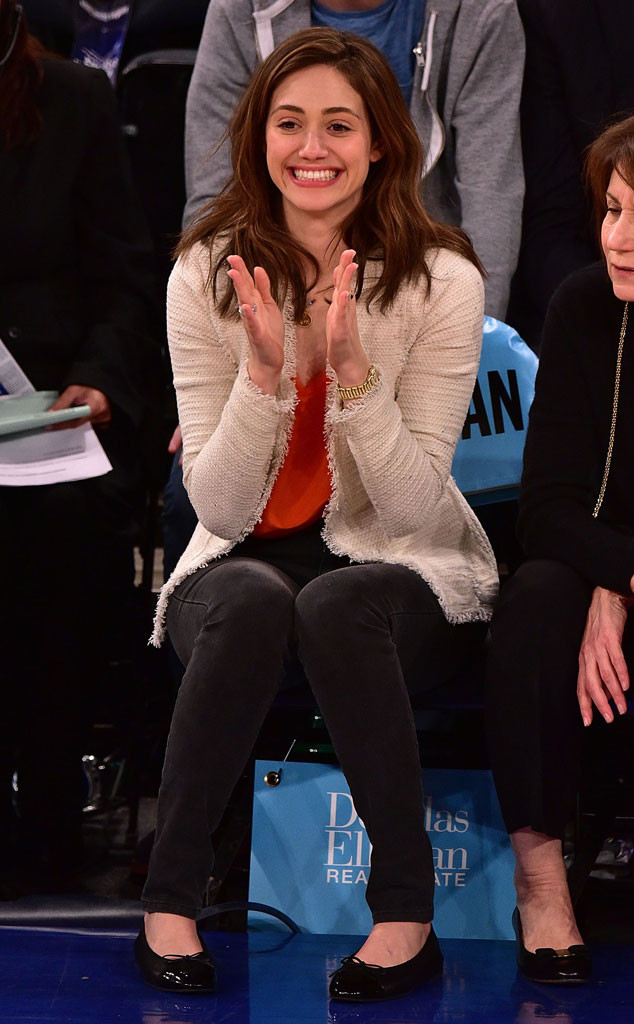 James Devaney/GC Images
Wow, does Emmy Rossum like basketball or does Emmy Rossum like basketball?
The Shameless star found herself sitting courtside at the Knicks game last night, and she just could not handle the drama of the game. She could not!
Cameras captured her every move during the game, and she was on a true emotional roller coaster. Sometimes she was up, sometimes she was down, and sometimes she was just plain crazy. In her defense it was a bit of a nail-biter—the Knicks, who happen to be the worst team in the league, beat last year's NBA champions (the Spurs) by a mere four points in overtime. Still, we think it's fair to say that Rossum was hands-down the most passionate fan of the game.