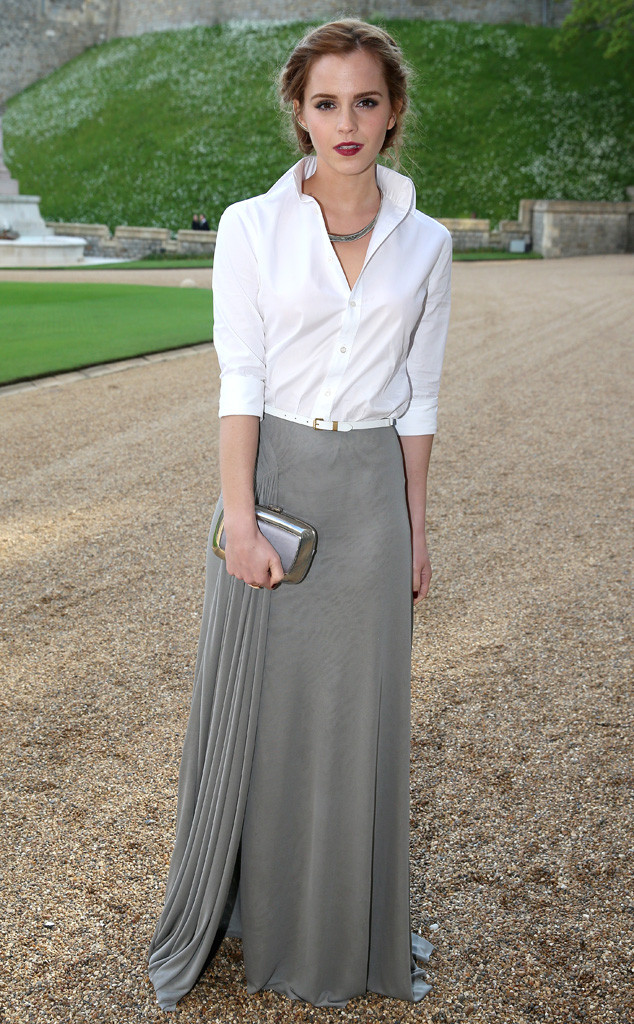 Chris Jackson/Getty Images
Expect the unexpected when Emma Watson's Beauty and the Beast premieres next year.
"I sing, so that's really unexpected," the actress, 24, tells Total Film, out now. "I've never had to do that for a film before, and I think people will be interested to see me do something very different like that."
Watson adds, "It gives me a different challenge, really. That's terrifying in and of itself!"
The actress will play Belle, while Dan Stevens will play The Beast and Luke Evans will play Gaston. When Watson confirmed her involvement via Facebook in January, she wrote that it "was such a big part of my growing up, it almost feels surreal that I'll get to dance to 'Be Our Guest' and sing 'Something There.'" The actress also assured her fans that she would be taking "singing lessons" before production begins.
Walt Disney Pictures confirmed that Stevens and Evans joined director Bill Condon's cast in March. Watson welcomed her co-stars into the fold via Twitter, and the actors received encouragement from another princess: Cinderella! While promoting the studio's latest live-action fairy tale, in theaters today, Lily James gave her former Downton Abbey co-star Stevens some advice. "I'm so excited he's playing The Beast! I couldn't believe it! I texted him immediately," she said during Apple's Meet the Actors series in New York City on March 8. Richard Madden, who plays Prince Charming in Cinderella, shared some tips, too. "Practice your dancing, because you're gonna have to do it at some point!" he told the British actor.
In addition to Beauty and the Beast, Watson is co-producing and staring in a multi­part adaptation of fantasy book series Queen Of The Tearling. "I really like it. For me, to want to sign up to a series again, I wanted to have a certain amount of autonomy and control within that," the Harry Potter actress tells Total Film. "Working with David's been great. I'd love to direct something one day. I'd love to produce as well, so it's quite a nice way to start learning about that. Yeah, just dipping my toes into that world."
After diversifying her résumé with co-starring roles in The Perks of Being a Wallflower, The Bling Ring, Noah and This Is the End, Watson is ready to take center stage. "It feels like I was building a portfolio over the last five, six years. Now I feel like I'm ready to really be carrying films. I'm really just ready now to focus on my career full time and go full steam ahead," the actress says. "It's exciting at the moment."