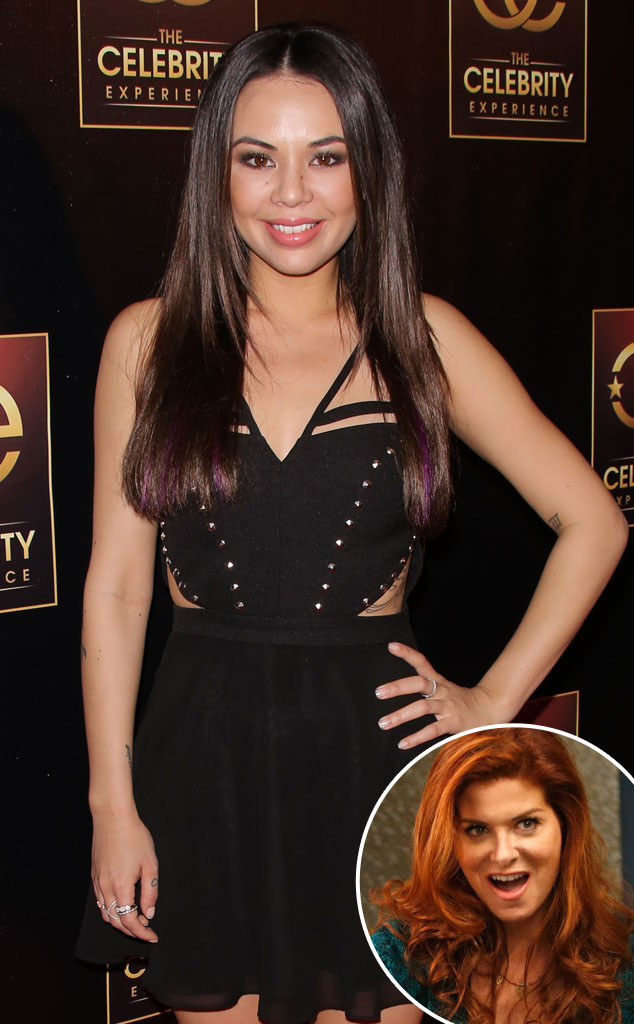 Paul Archuleta/FilmMagic, Will Hart/NBC
Mona lives! E! News has exclusively learned Janel Parrish is heading to New York City for NBC's The Mysteries of Laura.
The Pretty Little Liars star will play Jillian Havenmeyer in the May 6 episode, "The Mystery of the Crooked Clubber."
Parrish's character is described as "gorgeous, poised" and the "cream of the Manhattan trust fund crop." She's got an impeccable wardrobe and the perfect home. But despite her wealth, she fell in love with a working class boy from Queens. However, they don't get a happy ending. Enter: Laura (Debra Messing). When a murder and jewel thieves rock Jillian's world, the rich girl comes into the detective's crosshairs. When you can buy anything you want, how far will you go in search of a thrill?