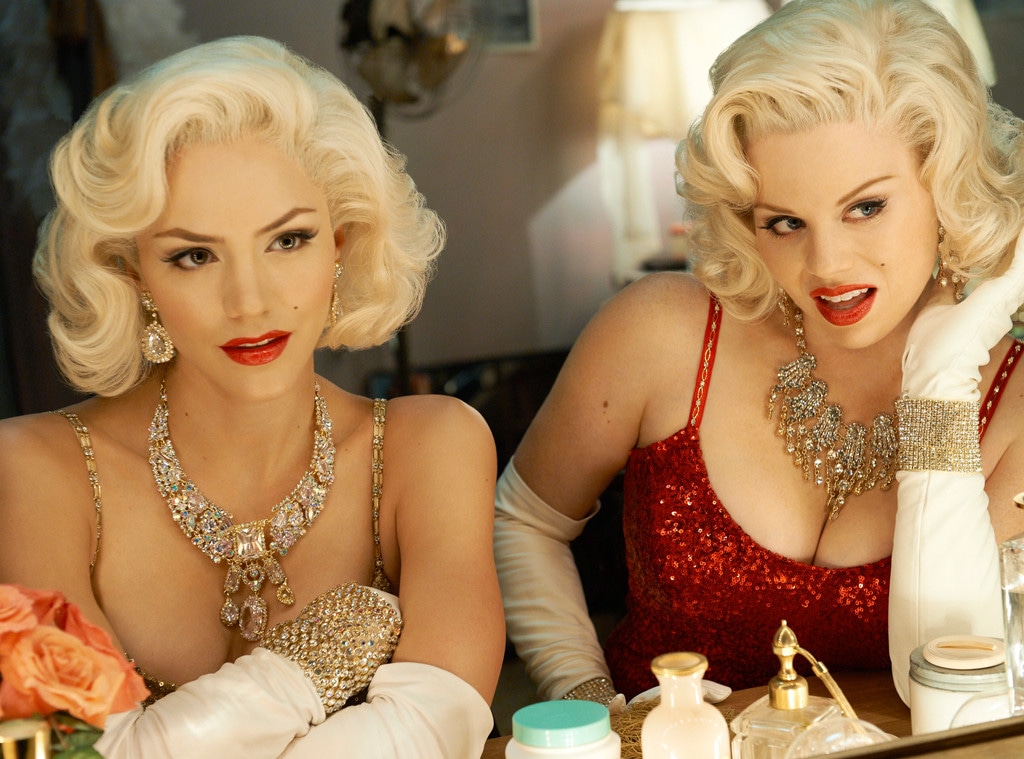 NBC
The cast of Smash is officially reuniting for a one-night only concert. On Broadway! Katharine McPhee. Megan Hilty. Debra Messing. Christian Borle. Will Chase. They're all coming back together to give Bombshell, the fictional Broadway musical about Marilyn Monroe at the center of NBC's Smash, a sendup this June.
Craig Zadan and Neil Meron will present the concert version of the musical with songs by Marc Shaiman and Scott Wittman, with choreography from Joshua Bergasse. Joining the cast will be a "starry collection of Broadway favorites."  The one-night only event on Monday, June 8 is a benefit for The Actors Fund.
"The Actors Fund is an organization close to our hearts," Zadan and Meron said in a statement "We're proud that this incredible cast can come together to support such a worthy cause and to share this exciting score live on Broadway for the first time."
Smash ran for two seasons on NBC and we're having a lot of feelings about this reunion.
So many feelings.
Delight!
Smash songs are brilliant! Smash definitely had its flaws in storytelling, but the music was undeniably great. When Smash said "Let Me Be Your Star" we said "Yes, of course."
Panic!
Tickets are going to be expensive—it's for a good cause—and in high demand. It's a one-night event! With all your faves! Shoot.
Anger!
This Smash reunion news will make you realize who your true friends are. Whether they 1. Care at all. 2 Shell out the big bucks to go with you. 3. Indulge your constant yammering about it.
Sadness!
Smash reuniting brings back the sting of cancellation. Ugh.
But then there's hope!
We'll never forget you Smash. With Empire doing so well for Fox, networks left and right looking to revive properties and NBC's affinity for live musicals, we're suddenly hopeful our future has a little bit of Smash in it.
Tickets for Bombshell go on sale April 14.