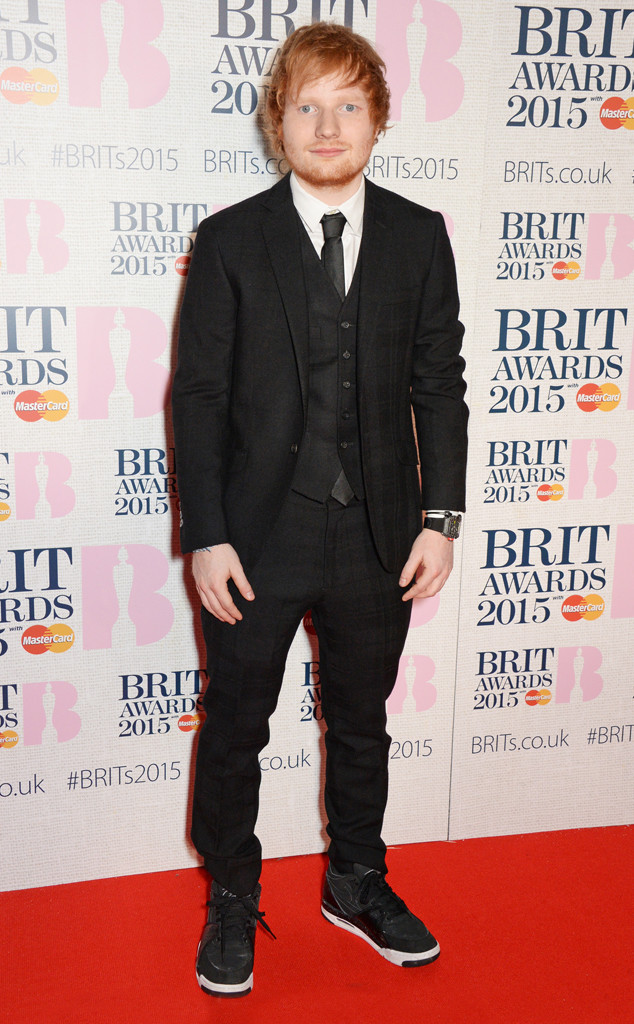 David M. Benett/Getty Images
Poor, Ed Sheeran!
The 24-year-old "Thinking Out Loud" singer recently received a semi-insulting but well-intentioned (we think?) fan letter from someone in South Korea. The Brit star took to Instagram the other day to prove he has a great sense of humor when it comes to criticism about his looks.
Sheeran shared a pic of the letter, which read, "To Ed Sheeran (my great singer). I hope you love the shirt. You are little ugly but I love you! Please wear this shirt and get some 2015 concert tour." LOL! Sheeran didn't seem insulted by the message as he captioned the shot, "God bless Korea."