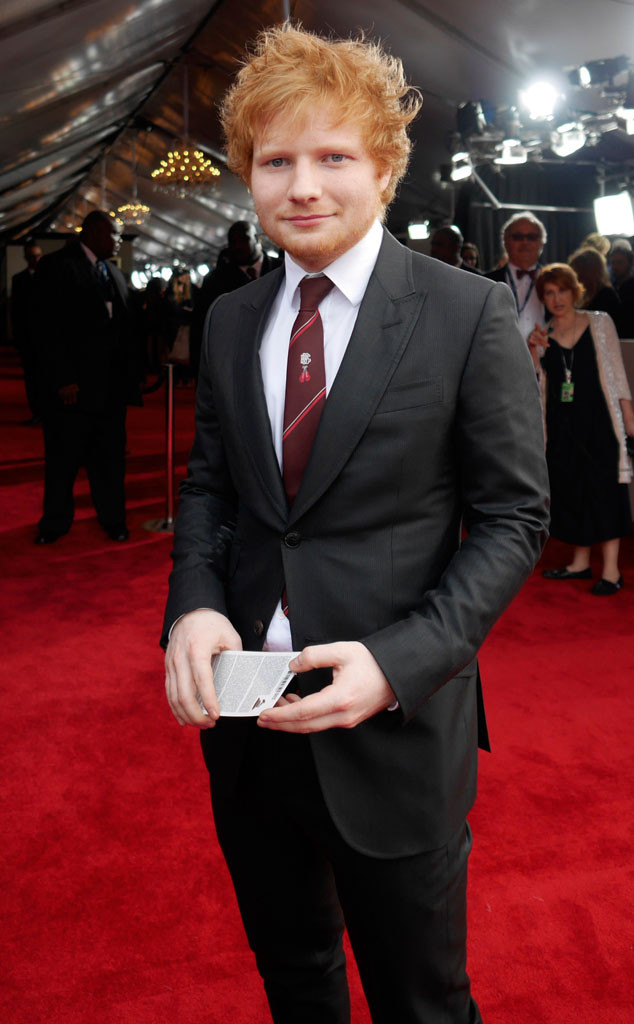 Francis Specker/CBS
Ed Sheeran does not consider himself a hunky celebrity.
"I don't see myself as a sex symbol, but if other people do, I'm not going to complain," the 23-year-old singer tells Billboard in a new interview. "I'm a singer that you never want to see shirtless. No one does! I haven't got a six-pack or pecs."
Somehow, we bet there are definitely screaming fans out there who would love to see Sheeran shirtless. "To each their own," he added.
Keeping with his self-deprecating sense of humor, Sheeran also joked about his fellow gingers, telling the mag, "The joke is, what is the one thing a ginger misses about partying? The invitation."