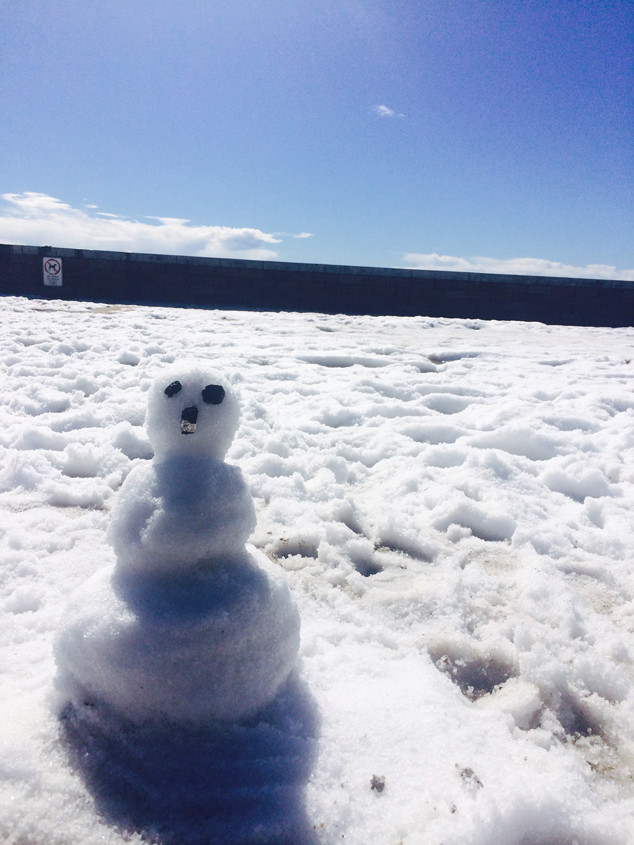 Linzey Dimick
Snow in SoCal?! Not really, but kinda!
Southern California was hit with a hail storm early Monday morning, which gave Huntington Beach residents one gorgeous surprise—the sandy beach became a white wonderland!
The excessive amount of hail gave HB the snowy effect, which is obviously extremely rare in these parts. Huntington Beach Marine Safety Lt. Mike Beuerlein told the OC Register that he's only seen snow on the sand about three times in his 34 years of working in the department.
"I don't know where the line is between hail and snow, but it sure looks like snow to me," he said. "It's surprising and amazing every time it happens."
He said visitors were rushing into lifeguard headquarters for cover, and understandably so, everyone had their phones out taking photos and videos. "It created a lot of excitement here," he said. "It was almost like Christmas morning."
Sad you weren't able to experience this in person? We're right there with you, but at least we can pretend with these snowy snapshots!