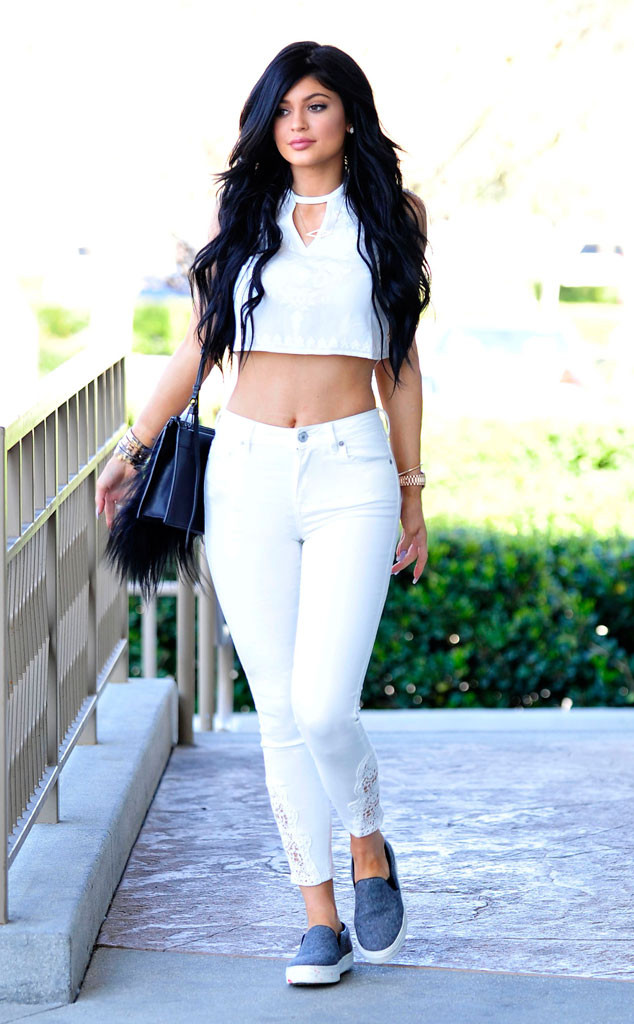 Michael Simon/startraksphoto.com
Say what?!
It may only be Monday but Kylie Jenner is already tackling Throwback Thursday with a photo of herself from just a few months ago.
"Throwback to when I was 15 pounds skinnier & had a little blonde goin on," she wrote alongside a snapshot of her pumping gas for her Mercedes SUV in leather leggings and a baggy white T-shirt.
And it's not like a teensy bit of weight gain stopped the E! reality star from strutting her stuff in a white crop top and matching skinny jeans.