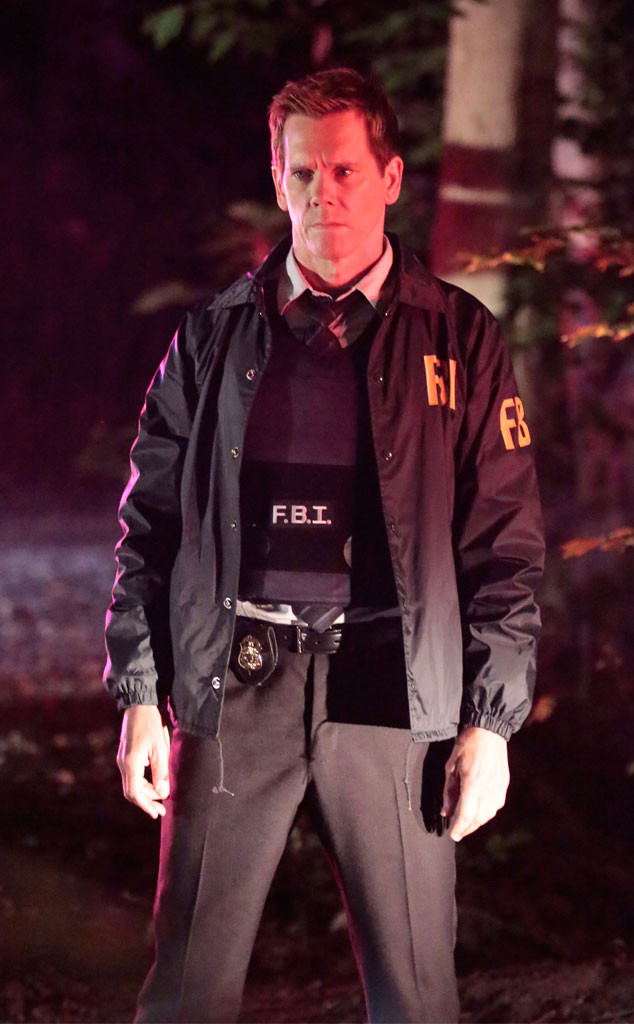 FOX
If you've never seen a single episode of The Following, then tonight's season three premiere is the perfect time to start watching.
Even though two full seasons of drama and action have already come and gone, this new season opens a brand new chapter of the hit Fox show. Beginning with a massive time jump, FBI agent Ryan Hardy (Kevin Bacon) has put his obsession with serial killer Joe Carroll (James Purefoy) in the past, and now that Joe's on death row awaiting his execution, Ryan believes he'll never have to see him ever again.
He's happy, has a new lease on life, and has truly moved on from the darkness in his past...that is, until one of his secrets threatens to bring all that pain and suffering right back into the present.