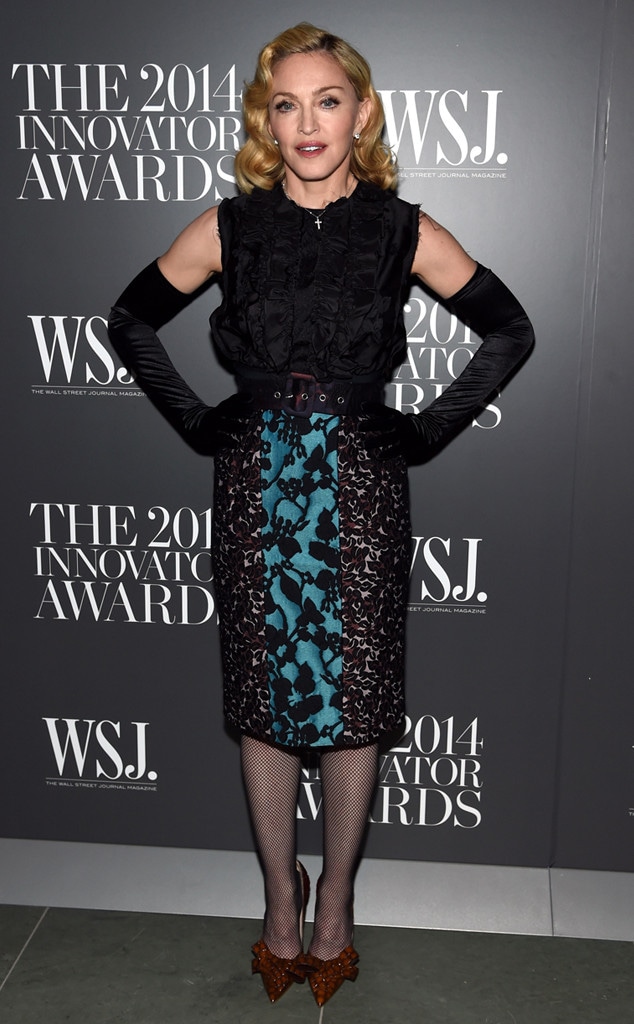 Jason Kempin/Getty Images
Madonna's not afraid to speak her mind!
In a recent interview with French radio station Europe 1, the 56-year-old singer slammed "the level of intolerance" in France and across all of Europe, saying, it "feels like Nazi Germany."
"We're living in crazy times," she said. "Antisemitism is at an all-time high...It's not just happening in France, it's all over Europe. But particularly in France."
"It was a country that embraced everyone and encouraged freedom in every way shape or form," she said. "Now that's completely gone."
This isn't the first time Madge has spoken out on this issue. During a July 2012 concert in Paris, she flashed a photo of one Marine Le Pen (who heads the France's far right Front National) with a swastika on her forehead. After the party threatened to sue, the Material Girl ultimately dropped the swastika and replaced it with a question mark on her forehead.
She did, though, speak out against this extremist party, calling it "fascist." She stands by her criticism, too, saying (per the U.K.'s Guardian), "What I said two years ago is still valid today...The level of intolerance is so enormous it's scary."