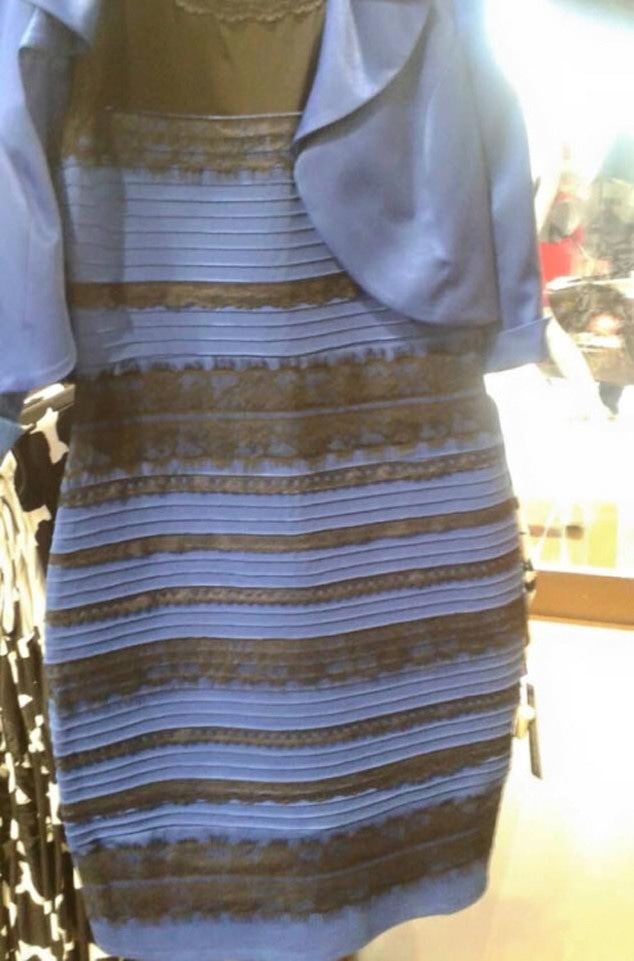 Tumblr
UPDATE: The actual dress appeared on the Today show and proved it's actually blue and black. Sorry, #whiteandgold!
____________________________________________
White and gold or blue and black? That is the question.
One simple dress has erupted a nationwide discussion in what might be the Internet's greatest debate of our time, and it all started on Tumblr. User swiked uploaded a photo of a dress on Wednesday and asked: "Guys please help me—is this dress white and gold, or blue and black? Me and my friends can't agree…"
Some people may view the dress and scoff saying it's obviously white and gold, but surprisingly, there are a large number of people who swear they see blue and black. And that's when you say WTF IS HAPPENING?!
Even some celebs have gotten in on it:
Twitter user BradtheLadLong posted a message on Twitter to explain why some people might see certain colors while others see something different, saying it has to do with a big life event that had a negative affect on you.
Whether this is legit or not, we couldn't tell you, but it would be really nice to know why we're all seeing different colors because this is starting to trip us out. WHAT. IS .THIS. SORCERY?!