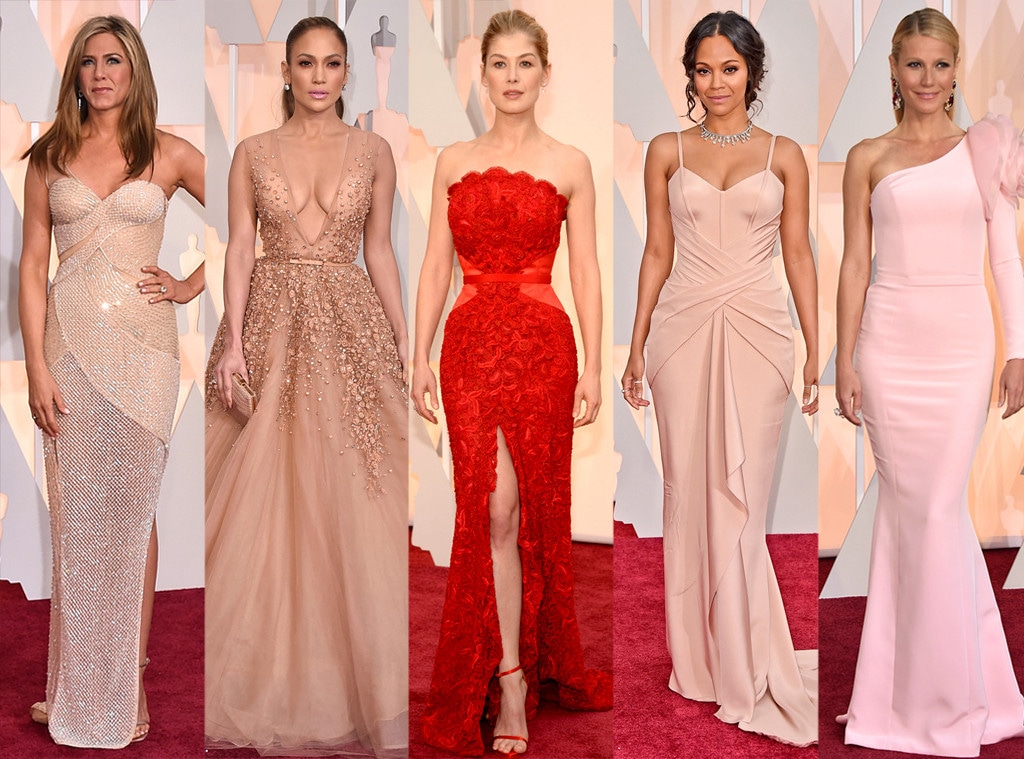 Jordan Strauss/Invision/AP; Getty Images
You know what's the best? When you have super high expectations—like we did for the 2015 Oscars red carpet—and they aren't just meet they are far surpassed.
That's exactly what happened tonight. Stars came with it in the most jaw-dropping, show-stopping, swoon-worthy Couture dresses of the year—and yes, we know it's only February.
Need an example? How about Rosamund Pike in a red hot Givenchy gown or Jennifer Lopez looking like a real life Disney princess in Elie Saab Couture. And if Jennifer Aniston in a sparkly nude Versace gown doesn't do it for you, we don't know what will.
So sit down because you might get a little weak in the knees while clicking through this gallery.