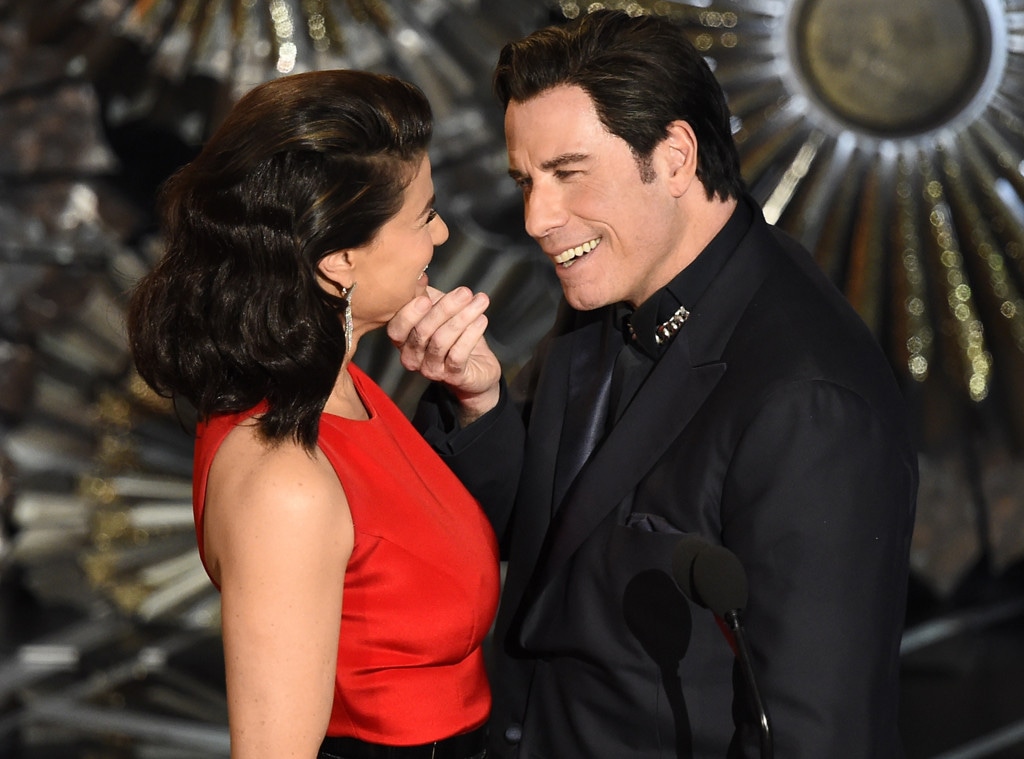 ROBYN BECK/AFP/Getty Images
All that creepy John Travolta face-touching at the Oscars on Sunday wasn't a spur-of-the-moment gag. His awkward on-stage moment with Idina Menzel was actually planned!
Following the big awards show this weekend, the Internet was on fire with fans talking about the hilarious viral video moment between Travolta and Menzel, who reunited to present one year after the 61-year-old actor's infamous "Adele Dazeem" mishap.
Many people were creeped out by how much the Grease star touched Menzel's face during the gig. But it turns out Menzel was apparently in on the touchy-feely choreography.
Travolta's rep tells E! News the presentation was completely planned and rehearsed beforehand.
"It was rehearsed in total," Travolta's rep additionally told People. "John Travolta loved working with Idina Menzel. John had a great time at the Oscars because his wife, Kelly Preston, and his daughter, Ella, were in attendance with him."
But that's not all. While the rep insists the bit was planned, another source tells us it was not rehearsed. In fact, the source says, "John started doing it backstage right before Idina went on to introduce him. It was so weird."
Now if we could only get the backstory on Travolta's weird Scarlett Johansson kiss.