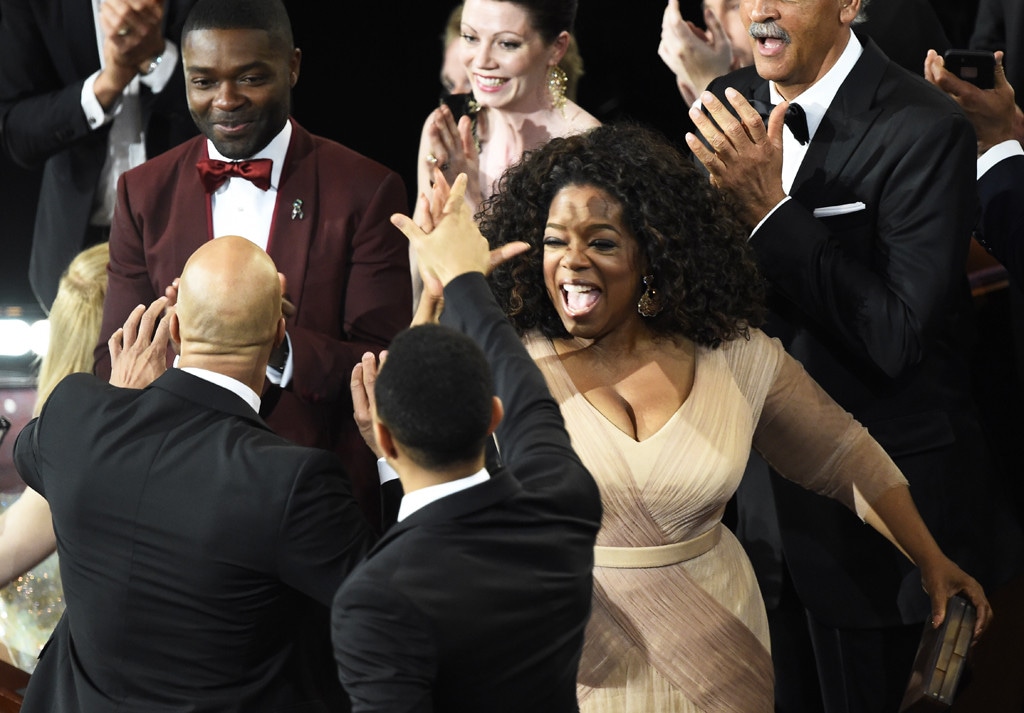 ROBYN BECK/AFP/Getty Images
While the Academy wants us to believe we should all be watching the stage on Oscars night, veteran award show viewers know the audience is where the action really goes down. 
From Meryl Streep jumping to her feet during Patricia Arquette's moving Best Supporting Actress acceptance speech to Chris Pine's flawless single man-tear during Common and John Legend's powerful performance of the Selma anthem "Glory," there were a number of memorable audience moments, which still have the Internet buzzing. 
So, in no particular order, here are the 18 best audience reactions (looking at you, Oprah!).
Special shout-out to whoever decided to give out those Lego statues. Those fake Oscars sure helped to lighten the mood. 
1. Meryl Streep has us rooting for wage equality after Patricia Arquette's poignant speech. 
2. David Oyelowo reminds us all why movies like Selma are incredibly important. 
3. Chris Pine sheds a single man tear and proves he's the true embodiment of Prince Charming. 
4. Robert Duvall is not amused. 
5. Benedict Cumberbatch brought his own booze. 
6. Oprah really loves Legos. 
7. And she's a pro at comforting David Oyelowo. 
8. The always-flawless Emma Stone looked so touched while holding her fake Oscar. We're still not sure why. 
9. Channing Tatum loved his Lego statue, too. 
10. Even Oprah doesn't know how rich she really is. 
11. Nicole Kidman will raise her eyebrows at you. 
12. But she's got nothing on Benedict Cumberbatch. 
13. David Oyelowo isn't impressed by Neil Patrick Harris. 
14. Jack Black falls asleep. 
15. Mark Ruffalo gives us a wink! 
16. Channing Tatum literally cannot handle this exchange between Steve Carell and Neil Patrick Harris. 
17. Julianne Moore knows she's queen of the show. 
18. And Jennifer Hudson suddenly realizes the camera is on her. 
On the bright side, she wasn't caught seemingly sprinting away from Lady Gaga. 
And that's a wrap for award season, folks!