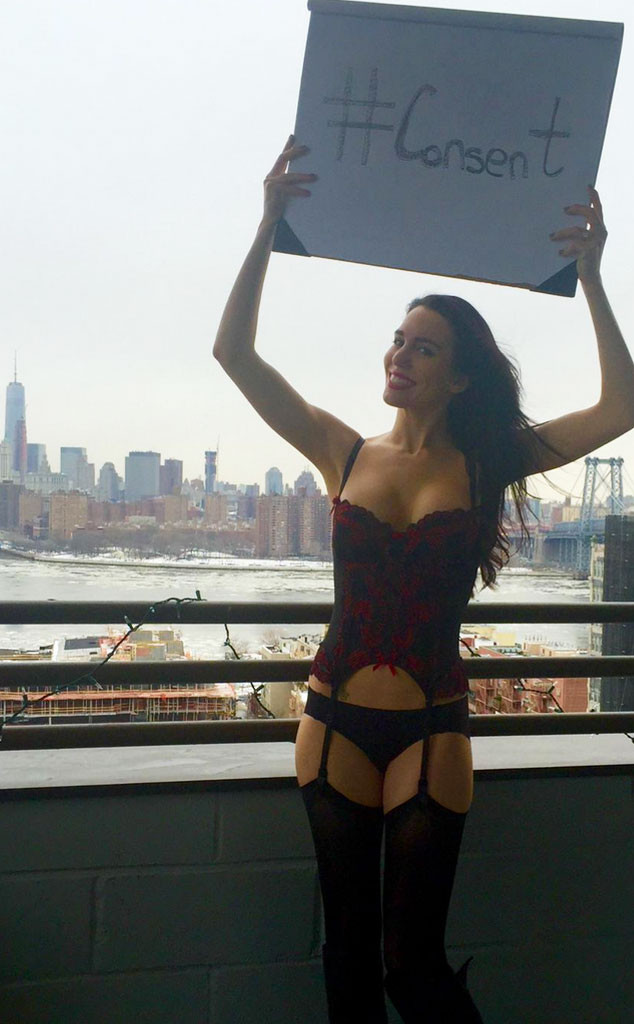 Twitter
Forget the Oscar-nominated films—there's another flick that's got everyone buzzing: Fifty Shades of Grey.
This weekend marked the erotic movie's second big run at the box office following its big debut on February 13, during which it garnered a whopping $85 million over the three-day President's Day weekend.
Not only did the film continue to dominate during its second weekend in theaters, but it also remained No. 1 and brought in an astounding $23.2 million.
Surprised? Well, you're not alone, as former Disney star Christy Carlson Romano, who is best known for her roles on Even Stevens and Kim Possible, made a bet with her hubby, insisting that the film couldn't possibly rule the box office again.