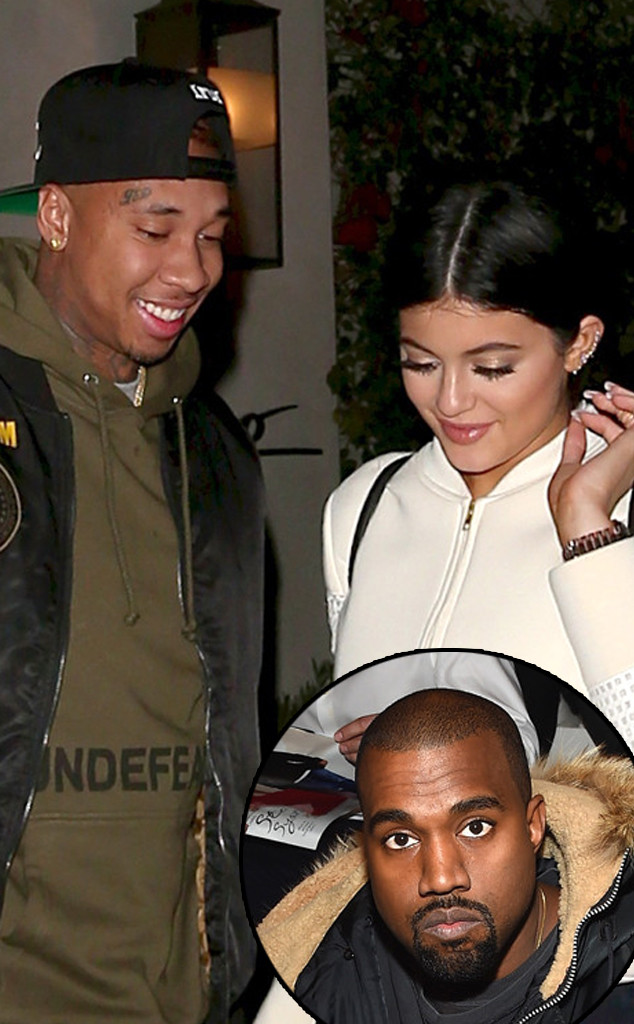 Raffi/NPG.com/Getty Images
Although there hasn't been a clear-cut "yes, they're dating" or "no, they're not dating" when it comes to Kylie Jenner and Tyga's relationship, Kanye West was willing to give a little insight into what may be going on between the two of them.
While he didn't necessarily admit that Tyga is dating his sister-in-law, he didn't exactly deny it either. In fact, he insinuated that there is more than meets the eye!
"I think he got in early," Yeezy dished during a Power 105 Breakfast Club interview Friday. "I think he was smart."
Some might think the relationship is just a tad controversial because Kylie isn't yet 18, while Tyga is 25. But, keeping it real as usual, Kanye argued that there have been far bigger age gaps than his rapper friend and Kylie's.
"They're closer in age than a lot of relationships I know," the "Only One" rapper said. "I knew Tyga was smart."