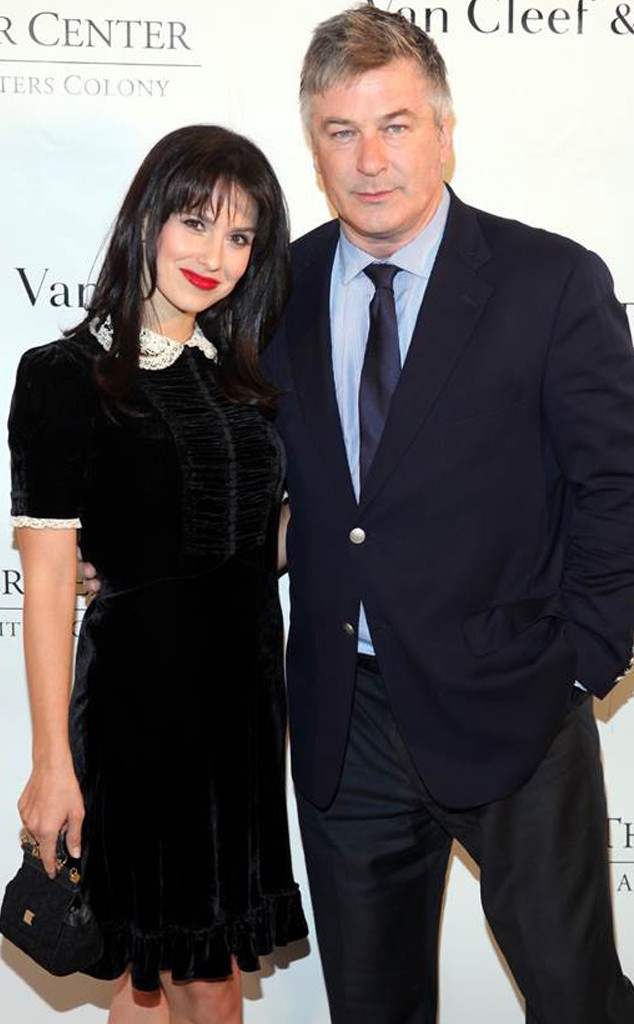 Rob Kim/Getty Images for Norman Mailer Center and Writers Colony
We already knew that Hilaria Baldwin is some sort of otherworldly, super-bendy being.
But nary a stretch mark, too?!
Alec Baldwin wife, who's currently pregnant with the couple's second child together, stripped to her bra and undies yesterday and took to Instagram to show off her growing baby bump. Wait, make that her perfectly smooth and silky growing baby bump.
"#HilariaHealthy2015 skin care..." her caption began. "I have been nervous to post anything like this because I hate receiving negative opinions, however, so many of you ask me about my skin and staying stretch mark free during pregnancy...I think it may be worth putting myself out there."
Wait for it...