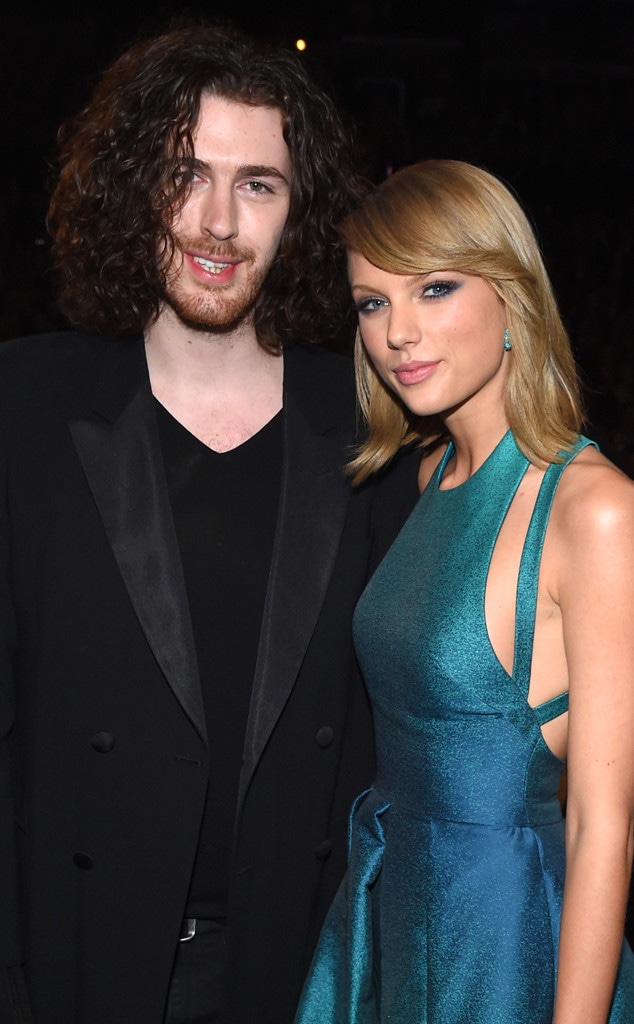 Larry Busacca/Getty Images for NARA
Looks like Taylor Swift went to church last night.
The "Shake It Off" superstar was spotted looking "really cute" with Hozier at Sam Smith's super-VIP Grammy after party.
"They were hanging out a lot and talking with each other," a fellow party guest tells me. "They looked really cute together."
We're not saying the two were getting along in a romantic way, but sources did see Swift, 25, give the "Take Me to Church" singer, 24, a few kisses on his cheek.
The two were at the party into the wee hours of the morning. One source saw them chatting at 3:30 a.m.
And it was just five days ago that they were spotted together at a Haim concert in L.A.
Larry Busacca/Getty Images for NARA
In October, Swift uploaded a video of her dancing and pretending to play instruments with a friend at a Hozier concert. Not long after that show, Swift and Hozier spent time together in Nashville. "Hanging out with Taylor as she was baking cookies for her fans was as surreal and wonderful as you'd imagine," Hozier told Billboard. "She's a very impressive human being."
Another of our sources insist that Swift and Hozier are just friends.
Hosted by Hangar 1 Vodka and Dobel Tequila, the bash was held at a private estate in Bel Air. Guests were asked not to post anything about the party on social media until today.
The guest list also included Katy Perry, Rita Ora, Ed Sheeran, Haim, The Weeknd, Skrillex, Darren Criss and Diplo.
Perry hung out with her stylist and E! Style Collective contributor Johnny Wujek. She and her maybe one-time beau Diplo did say hello to each other.
"Diplo was with a young woman who looked like she could have been his date," a source said.
"The party was pretty amazing," another source said. "Everyone was in a great mood. Sam was definitely the belle of the ball."