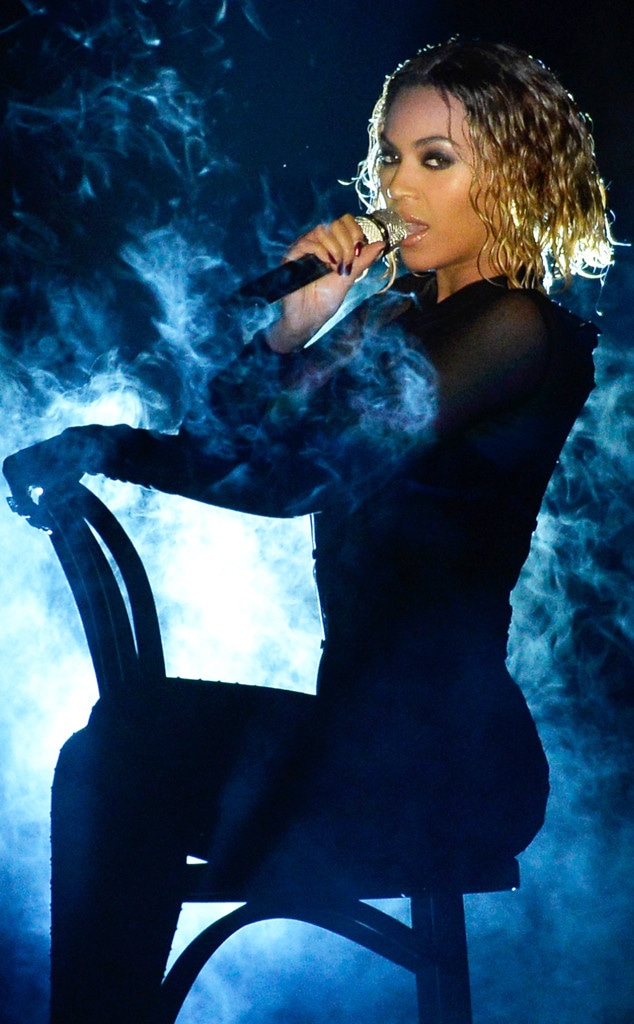 Kevork Djansezian/Getty Images
You're not alone if you can't wait to watch Beyoncé take the stage at the 57th Annual Grammy Awards this Sunday. 
Following the exciting announcement earlier this week, we've been dying for any details on the 33-year-old singer's upcoming performance—and wondering how in the heck she's going to top last year's Grammy opener when she kicked off the show with husband Jay Z with a super-sexy rendition of her hit "Drunk In Love" (not to mention her jaw-dropping performance at the 2014 MTV Video Music Awards). 
So, of course, when we caught up with President/CEO of The Recording Academy Neil Portnow at the Billboard Power 100 Celebration in Beverly, Hills last night, we had to get him to spill the beans on all things Queen Bey. 
Kevork Djansezian/Getty Images
"Well this will be so dramatically different than anything you've seen her do in a long time," Portnow teased of the "Flawless" beauty's forthcoming performance. "It's really going to be a spectacular moment for us and for her for sure." 
Beyoncé, who's tied for the top of the pack with six nominations (including Album of the Year and Best Music Film), is expected to sing "Take My Hand Precious Lord" before segueing into John Legend and Common's Oscar-nominated song "Glory" with the musical duo. 
The hitmaker joins an impressive list of previously announced Grammy performers, including Madonna, Sam Smith, Ariana Grande, Katy Perry, Kanye West, Rihanna and Paul McCartney, so anything could happen come Sunday! 
"I think every one of them—back to back to back," Portnow said when asked who, in addition to Bey, will wow us this weekend. "There's not one that I've seen in any rehearsals or heard that doesn't look inspiring." 
As for why this year's Grammys will be one to remember? 
"We keep trying to top ourselves and sort of go away from something we did last year but really it all starts with the music…" he said, "It's real performances, it's live, it's in the moment it's spontaneous…We've got another slate this year that is just off the hook, killer, great combinations of some unexpected things so I think everybody will be very pleased." 
The 57th Annual Grammy Awards air this Sunday at 8/7c on CBS.