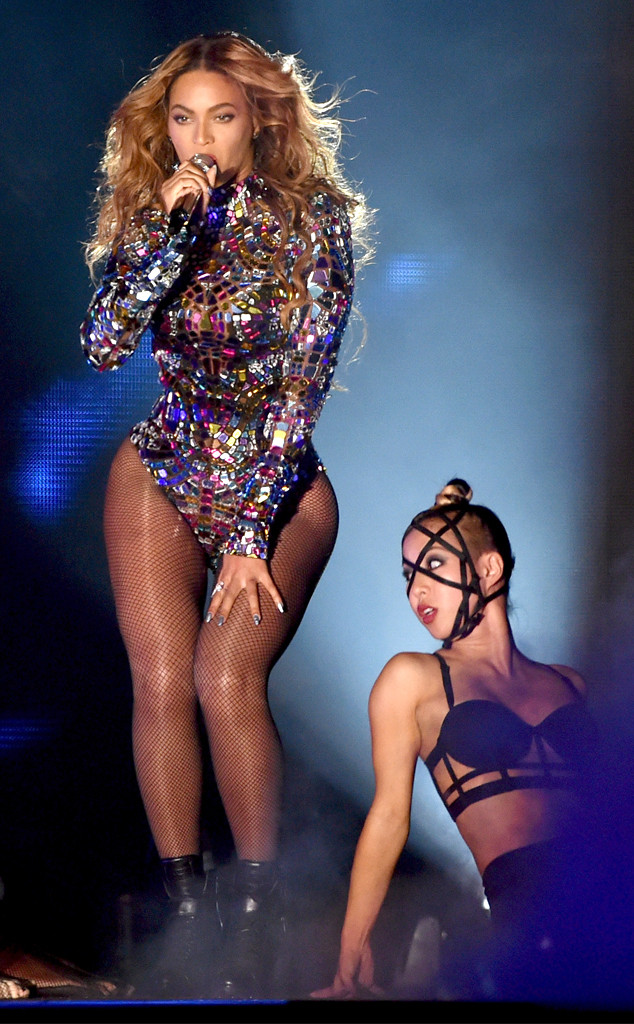 Kevin Winter/MTV1415/Getty Images for MTV
All hail the Queen!
We can't find the words to fully explain what just happened onstage at the 2014 MTV Video Music Awards, but what we can say is that Beyoncé gave the performance of her career.
The singer opened the number with "Mine," before telling the crowd: "MTV, welcome to my show." Dayum, girl!
And as if her dance moves weren't enough to make hearts stop everywhere, Bey's Tom Ford custom bodysuit hugged all her curves perfectly. Her stylist told E! News that the two had been planning the costume for about a month!
The "Drunk In Love" songstress was given the prestigious Video Vanguard Award and sang a lengthy medley of songs from her latest album, Beyoncé, which dropped late last year.
And it was freaking insane.
Bey did not disappoint and gave viewers and audience members a show that we all won't soon forget. Like, literally, it's going to take a while to recover from what just happened.