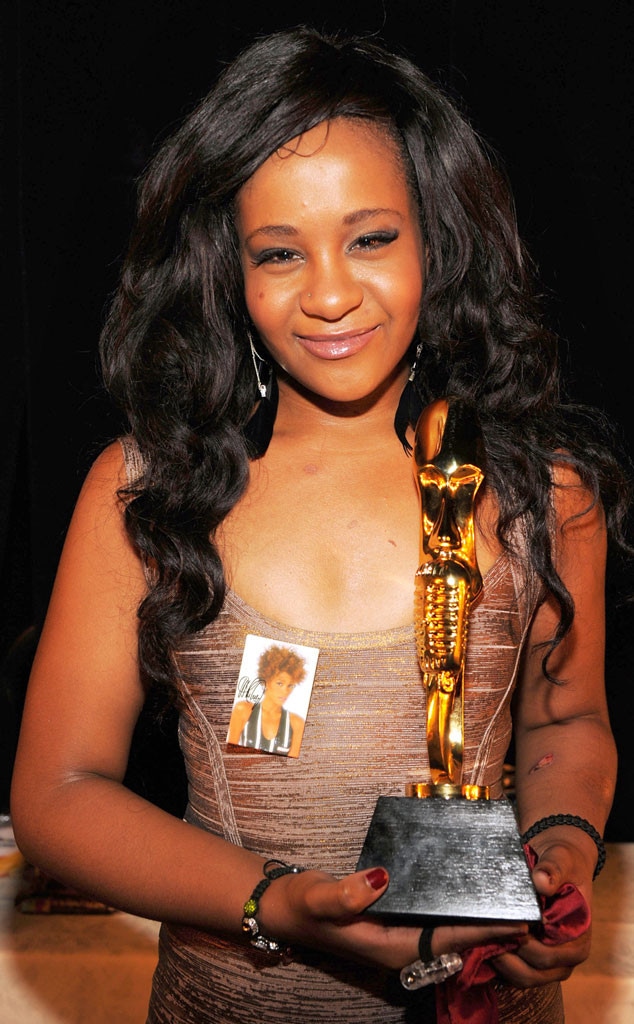 Kevin Mazur/WireImage via ABC
The timeline of events from the morning of Jan. 31 is slowly becoming clearer.
Bobbi Kristina Brown was discovered face down in the bathtub of her Roswell, Ga., townhouse and she remains on a ventilator and in a comatose state at an Atlanta hospital. Earlier today, a source shot down rumors that the 21-year-old had been pronounced brain dead, the insider also noting that the family was visiting the hospital as usual, and not with the intent of saying goodbye.
We were told this morning, meanwhile, that it was actually Max Lomas—the friend of Bobbi Kristina's boyfriend, Nick Gordon, who was also there—who first found her in the bathroom, after which he called for Nick.
Lomas' attorney, Ashleigh Merchant, told E! News that a visit from an Xfinity cable technician is what prompted the guys to look for Bobbi in the house. Lomas' girlfriend was also there at the time. (Roswell Police, citing their ongoing investigation, wouldn't comment on the detail about the presence of the cable tech.) 
Nick "was actually the one who answered the door for the cable man, and he was showing the cable man around," Merchant, of The Merchant Law Firm in Marietta, Ga., explained. Lomas "says that he knocked on her door and he didn't get an answer, so he went in and checked on her to see how she was doing."
"He's actually the one that found her, and he called for Nick, screamed for Nick, and then he immediately called 911."
A transcript of police scanner activity shows that a dispatcher said, "21-year-old female in the bathtub face down, PD is en route...There's CPR in progress."
"It seems like it might've been 10 or 15 minutes that she must have been alone... but we don't know at what point she actually ended up in the tub during that time," Merchant said.
She also reiterated that Lomas, who has been interviewed by police, has been fully cooperative and has not been identified as a suspect. 
Merchant had told us yesterday that Lomas, who started making his own headlines this week because he had recently spent time in jail and has an arrest record, was "very good friends with both Nick and Krissi. He has known Nick since they went to high school together."
The attorney issued this statement Wednesday morning:
"It is our understanding that Mr. Lomas has cooperated with the authorities investigating what happened involving his dear friend, Bobbi Kristina Brown. Mr. Lomas is deeply concerned for Ms. Brown and remains hopeful for her full, complete and swift recovery. Mr. Lomas' widely reported recent arrest is completely unrelated to the incident that occurred at Ms. Brown's residence and there is absolutely no relationship between the two events. He has pleaded not guilty to those charges. Mr. Lomas has not been accused of anything in connection with Bobbi Kristina Brown's injuries and is a witness in this investigation. Mr. Lomas' main focus is on Ms. Brown's full recovery and he continues to pray for her and her entire family throughout this tragedy."
Gordon, meanwhile, was widely assumed to be Bobbi Kristina's husband—the two had given interviews in which they seemed to be confirming reports of their marriage—but her father, Bobby Brown, said earlier this week in a statement that they two were never legally married.
—Additional reporting by Senta Scarborough