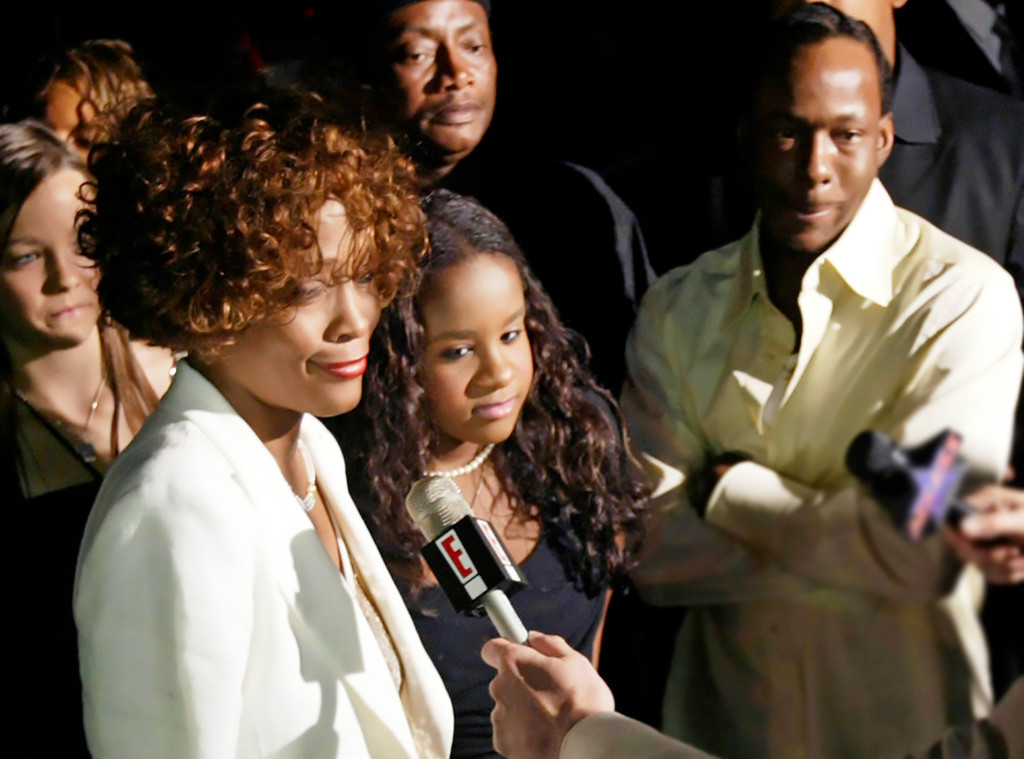 Todd Bennett/Getty Images
Bobby Brown wants answers.
"We are currently investigating the events that led to the hospitalization of Bobbi Kristina," Brown said Tuesday in a statement released by his attorney and obtained by E! News, three days after his 21-year-old daughter with Whitney Houston, Bobbi Kristina Brown, was found unresponsive in her bathtub, her face submerged in the water.
"To correct earlier reports, Bobbi Kristina is not and has never been married to Nick Gordon," he continued. (E! News reported yesterday that we had been told Nick and Bobbi were never legally married, despite having referred to each other publicly as husband and wife.)
"We continue to request privacy in this matter," Brown concluded. "Please allow for our family to deal with this matter and give Bobbi Kristina the love and support she needs at this time."
Gordon and a friend found Bobbi in the tub Saturday morning and called 911. Authorities said that Gordon started CPR and emergency personnel took over life-saving measures upon arrival, then rushed Bobbi to the hospital, where she was placed on a ventilator.
Earlier yesterday, Bobbi remained in a comatose state at North Fulton Hospital, but multiple sources confirm to E! News that she was moved last night to Emory University Hospital in Atlanta.
John E. Davidson/Getty Images
A source tells us that Gordon has been in to visit Bobbi despite the history of turmoil between him and his girlfriend's family. 
Whitney Houston's sister-in-law, Pat Houston, currently has a restraining order against Gordon. According to court documents, Pat filed for the order of protection on March 14, 2014, after Gordon "made threatening comments and posted photos of guns with the intention of making (her) fearful for her personal safety." Gordon is barred from having any direct contact with Pat until April 13, 2015.
Not doing anything to dispel reports that they were married, Bobbi Kristina told Extra in January 2014 that her maternal grandmother, Cissy Houston, gave them her blessing.
"She told both of us that she loved us very, very, very much, and Nick came up and he said 'Grandma, I want to marry her. Is it OK?'" she said at the time. "I need your blessing to do this, if I don't have your blessing I won't feel right,' and she looked at him and she smiled. She smiled very wide and said, 'Yes, son, you have my blessing.'"
Jason Winslow / Splash News
Our source has said that Gordon and Bobbi had been "having issues," but that he was still living in their Roswell, Ga., townhouse, where the incident occurred. "He just wants her to be OK, is all," the insider said. "He loves her so much."
Brown rushed into town to be with his daughter on Saturday and was said to be inconsolable. We're told that Cissy and Pat have been visiting as well.
Authorities have said that they did not find any drugs during an initial search of Bobbi and Nick's home. In response to a TMZ report that officers found drugs during a follow-up search of the house over the weekend, a Roswell Police Department spokesperson tells E! that police did not go back to the house a second time.
—Reporting by Holly Passalaqua, Claudia Rosenbaum and Senta Scarborough