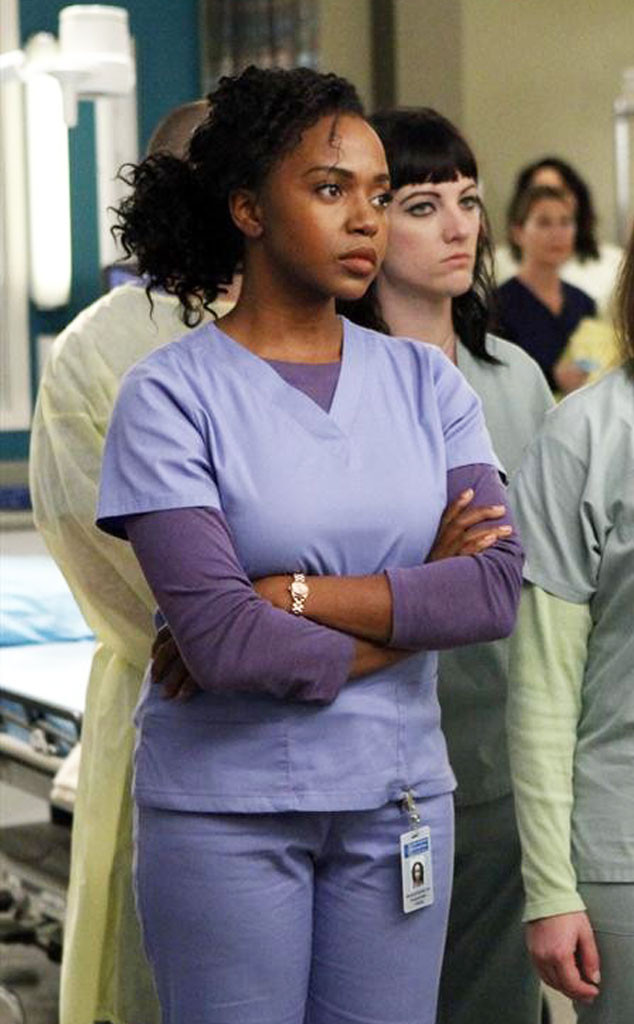 ABC
Amidst all the relationship drama happening on Grey's Anatomy right now, something very exciting is about to make its way to Grey Sloan Memorial Hospital!
When E! News caught up with Jerrika Hinton (who plays Stephanie Edwards on the ABC medical drama), she revealed that Stephanie is soon going to have bigger concerns on her plate than dealing with her ex Jackson (Jesse Williams) and April's (Sarah Drew) baby drama.
"She's only involved [with that storyline] as in she's the bearer of bad news," Hinton says. "The rest of that journey is theirs to take, thankfully. She has other medical concerns to attend to within the hospital."