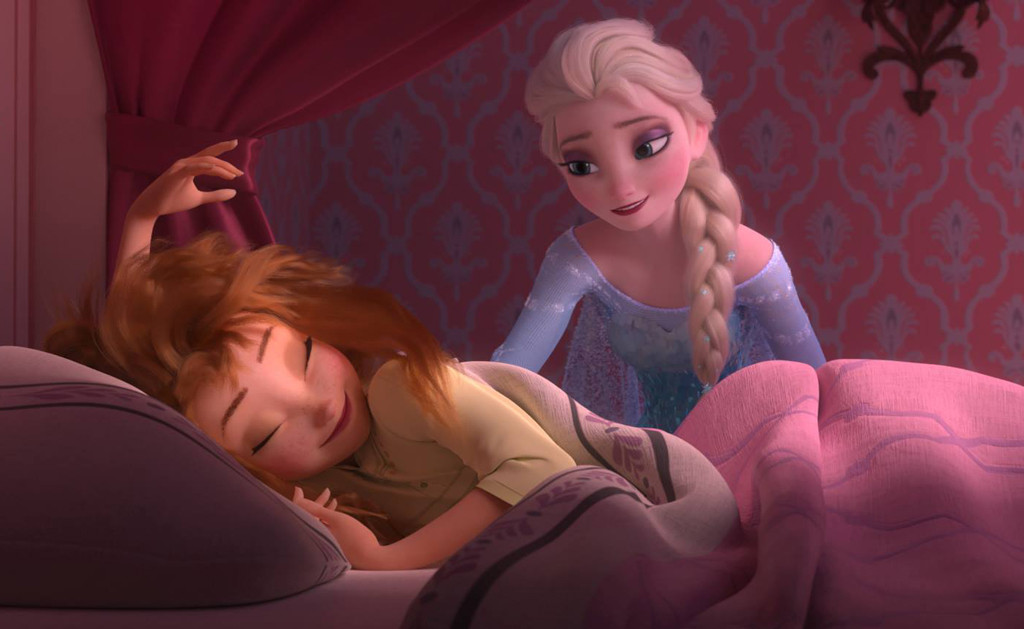 Disney
Let the countdown to more Frozen begin!
Just when you thought you could escape the chorus of "Let It Go" or pass on that latest and greatest Elsa doll, Disney has released brand-new pictures from their highly anticipated short film appropriately titled Frozen Forever.
In five pictures guaranteed to get kids squealing with delight, we get a first look at Anna's birthday celebration thrown by Elsa and Kristoff.
Even Olaf gets in on the fun by trying some delicious cake before dessert is served. You just can't trust the snowman, can you?
Before any festivities begin, however, Elsa's icy powers seem to get in the way of some serious party planning.
Scheduled to hit theatres on Mar. 13 in front of the upcoming live-action flick Cinderella, the big-screen treat follows plenty of unique projects inspired by the big-screen hit.
Just last week, Disney Cruise Line announced a Frozen-themed ship that is slated to launch this summer. Instead of heading to the Caribbean like its other liners, the ship will head to much colder destinations like Norway, Iceland, Scotland and Alaska.
Perhaps guests can build a snowman once they arrive on board?
There's also still a slim chance that a full-on sequel could be in development. When asked about a follow-up film, Idina Menzel didn't exactly shut it down.
"Ah, yeah sure," the Broadway vet told The Telegraph. "I don't know what will happen with [the stage show] but the movie, hopefully. We'll see. I'm just going along for the ride."
Sorry, parents, but we're not out of the woods just yet.