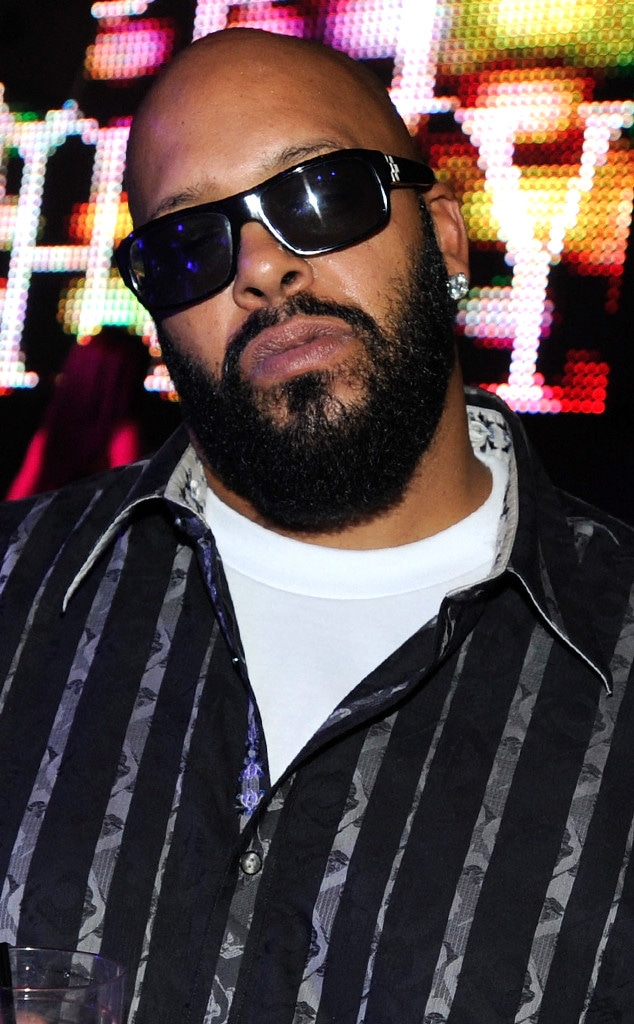 David Becker/WireImage
UPDATE: Knight's attorney, James E. Blatt, tells Entertainment Weekly that Knight ran over two bystanders when he tried to escape an altercation with two other men on the set of a film project. Blatt confirmed that the victim is Terry Carter and was a close friend of Knight's. The second victim, whom Blatt identified as Cle Sloan, is in unknown condition.
Additionally, Blatt, tells NBC News it was a "tragic accident" and said Knight was making arrangements to surrender to authorities.
___________________________________________________________
A video shoot in Compton turned deadly today.
The Los Angeles Sheriff's Department is investigating the possible involvement of Death Row Records co-founder Marion "Suge" Knight in a fatal traffic accident Thursday afternoon, NBC News reports.
No further details have been released, but law enforcement sources told NBC that they had heard Knight was either a passenger or the driver of a car involved in the incident in question.
Meanwhile, the Sheriff's Department confirms to E! News that two pedestrians were hit by a vehicle around 2:55 p.m. near Rosecrans and Central. One of the pedestrians was pronounced dead at a nearby hospital while the second pedestrian's condition is unknown.
According to TMZ, who first reported the news, Knight was visiting the set where The Game, Ice Cube and Dr. Dre were shooting a commercial for Game's Documentary 2 when Knight supposedly got into a confrontation with a crew member.
TMZ was told that Knight then got behind the wheel, put his car in reverse and hit a bystander, after which he left the scene.
The 49-year-old has had his fair share of run-ins with the law recently.
Knight was one of three people wounded during an early morning shooting at West Hollywood nightclub 1Oak in August during a pre-MTV Video Music Awards party hosted by Chris Brown. He was treated for his injury at a hospital, where he underwent surgery. It was unclear if Suge was the target.
Meanwhile, in October, Knight and comedian Micah "Katt" Williams were arrested and charged with robbery for allegedly stealing a paparazzo's camera outside a Beverly Hills studio. Knight pleaded not guilty to robbery and was ordered into custody in lieu of $500,000 bail.
Originally published on Jan. 29, 2015, at 6:09 p.m.