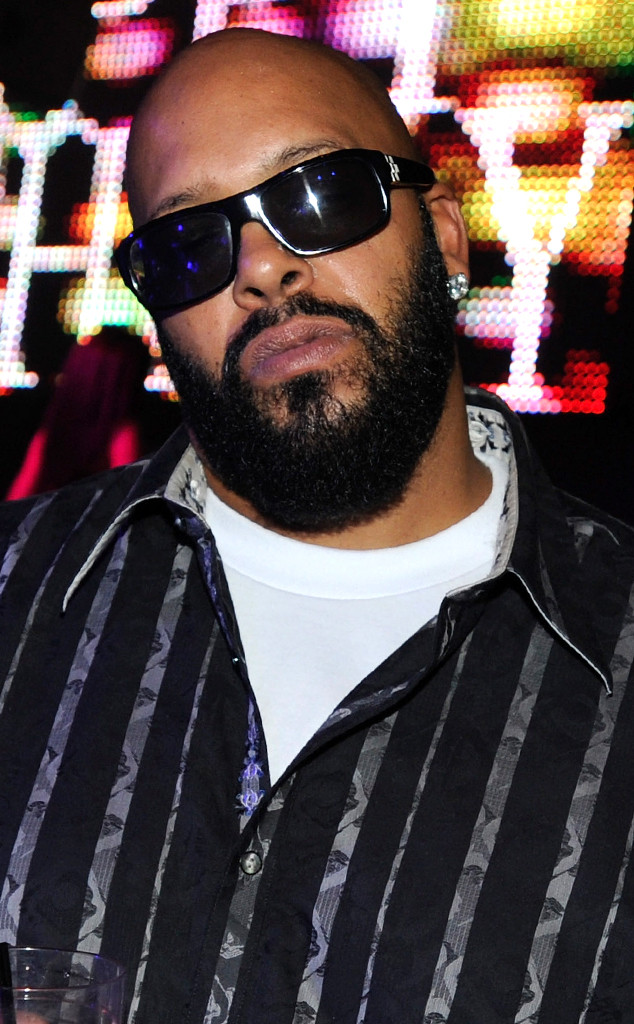 David Becker/WireImage
Suge Knight has been hospitalized after being shot by an unidentified assailant at a packed nightclub in West Hollywood early on Sunday.
The 49-year-old former CEO of Death Row Records, whose real name is Marion Knight Jr., was attending a party Chris Brown had hosted at the 1OAK club ahead of the 2014 MTV Video Music Awards, which take place later in the day. Several shots were heard and Knight and two other people were hit, police told E! News, adding that an investigation has been opened.
"You could hear the gunshots very clearly," a witness told E! News. "The entire club hit the ground and people were being escorted out with their hands up. Chris' entourage covered him up pretty quickly and were pushing him out the door to get out. I did not see the gunshots but saw Suge Knight walking out and getting into the police car. Obviously the whole place was pretty shaken up."